The Comprehensive Hybrid Events Guide: What to Know
Chapter I
What are Hybrid Events?
A definition of hybrid events.
A Hybrid Event is a conference, seminar, or trade show that offers an online and in-person environment for delegates and speakers to attend, explore, and engage with. In other words, it is a way of participating in the same event at the same time, from different locations.
If a hybrid event is one with a physical and remote audience, then televised sporting events and concerts are the classic examples of where it all started.
Over the last 10 years, this has extended to corporate conferences, trade shows, and events as online platforms grew.
Events are adapting and evolving
All virtual event types have seen a huge uptake in delivery and attendance numbers since March 2020.
COVID-19 stopped the events industry in its tracks. In-person conferences, trade shows, gigs, festivals, and almost any other type of gathering you can think of were put on hold for the indefinite future.
So everyone (attendees and businesses) tried to make the most of a very bad situation by taking their events online. 75% of organizers shifted their events to virtual in response to COVID-19.
Throughout 2020, WorkCast's event delivery went up by 250%. Registrants for events run on the WorkCast platform rose by over 300%. A trend that happened worldwide.
Unfortunately, this rise in virtual event uptake didn't happen because the technology was getting better, attendees wanted more online events, or because companies wanted improved data reporting.
Virtual events became popular (and got better) because they were the only workaround.
The increased focus on online events has meant technology and event concepts have grown bigger and better very quickly, but they're still not flawless.
Hybrid events are increasingly popular because they're designed to combine the best of new virtual event technology and the ever-popular in-person conferences.
Not sure where to start with hybrid events? Watch our Introduction to Hybrid Events for free today.
What problems do hybrid events try to solve?
Governments are allowing gatherings of bigger groups as the pandemic very gradually recedes. But a lot of people are still wary.
A recent survey in the US found that almost 40% of workers would consider quitting if their employer made them come back into the office.
It stands to reason that this 40% probably aren't keen on attending in-person business conferences.
Hybrid events are the by-product of this dilemma. The virtual component of a hybrid event is intended to offer remote attendees the opportunity to attend, explore, and engage with the same content that's available to people traveling to business conferences.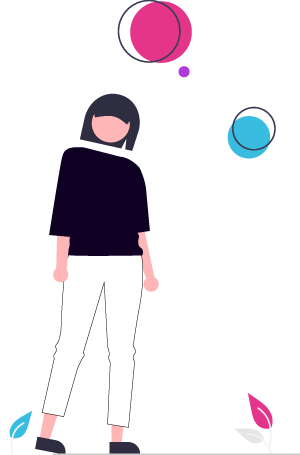 Chapter II
The Importance of Hybrid Events
Why are hybrid events worth it in 2023?
Hybrid events fill the space between virtual events and in-person conferences. They're important because:
They provide another content-delivery option for businesses
They offer another method for attendees or delegates to access that content
Hybrid events are now at the forefront of the virtual event delivery space because they are the closest we can get to delivering the same level of engagement as traditional in-person conferences, trade shows, and festivals.
As WorkCast's in-house custom events expert, Rob Lyndsell, says "for corporate events, hybrid event options make so much sense. They create environments that help you learn, interact with your speakers, and network with others to bring a sense of unity."
However, as restrictions ease there are some very important questions for businesses to ask themselves:
How do you ensure that hybrid events are right for you/your business?
What do good hybrid events look like in 2023?
How do you even create a successful hybrid event?
Should you even try?
This guide should answer all of those questions.
Chapter III
The Benefits of Hybrid Events
7 reasons to a run a hybrid event in 2023.
Introduction
47% of event organizers say that hybrid events are a solution in connecting internationally dispersed audiences.
Growing audience reach, increasing event ROI, and collecting better customer data. Hybrid events offer some brilliant benefits for businesses and their attendees.
1️⃣ Hybrid events provide choices for everyone
This is one of the most obvious benefits. Running a hybrid event should give attendees the option to experience your event however they want.
As our in-house custom events expert, Rob, states: "I would certainly embrace the flexibility to view a livestream of an event compared to a previous model that only allowed me to experience it in person".
But hybrid events also allow people to choose what content they want to engage with. Businesses and attendees should be able to communicate with sponsors and each other, as well as attend seminars and watch video content.
2️⃣ Availability based on pricing structures
Hybrid events bring affordable options to event attendees. Travel, food, accommodation, and ticket prices can make typical events cost-prohibitive for some attendees.
Having the same content and engagement options for remote attendees can open up your event to a much broader audience.
3️⃣ Hybrid events can increase attendee conversion rates in the future
It's likely some portion of your attendees (and even speakers) probably don't want to attend an in-person conference in a post-COVID world.
Providing a livestream of your event can raise attendee numbers by providing engaging content to remote attendees.
Studies done by event delivery experts show that roughly 30% of people who attended a livestreamed event went on to attend the physical event the following year. So offer great content at your hybrid event, and you might see an increase of (more valuable and engaged) in-person attendees the following year.
So hybrid events create an easy (and non-committal) way for people to engage within your business. A hybrid event gives your audience more choice and therefore draws a broader audience.
4️⃣ Hybrid events support sustainability initiatives
It's common knowledge that flying speakers and delegates across the globe, as well as putting a strain on local resources, is not the most ecologically and environmentally sound idea.
Any business or attendee that's conscious of their environmental footprint will see hybrid events as a positive addition to their sustainability initiatives.
5️⃣ Hybrid events generate more data
Hybrid events allow you to see the exact number of attendees, how they engaged, and when they drop in and out of your sessions. Plus, you can see what resources were most popular among your attendees.
All of these metrics (and more) allow you to determine the value of your content and help you improve your future events. Simple as that.
6️⃣ Hybrid events and COVID
Whilst COVID-19 restrictions are being steadily lifted, there is still an obvious threat of postponed or canceled events due to localized outbreaks.
Hybrid events offer a backstop to this in two ways:
Hybrid events should provide a reliable virtual alternative should the in-person event have to be postponed or canceled. Businesses and event organizers can rely on their online event presence to go ahead regardless of restrictions.
It's easier to accommodate COVID-19 guidelines for social distancing, PPE, and biosecurity with limited numbers of attendees. Hybrid events make up for attendee restrictions.
7️⃣ Hybrid events extend the life of your content
Hybrid events revolve around quality content. It's easy to record that quality content with hybrid events because it's being streamed live to an online audience.
Have a plan to repurpose this content and hybrid events become a great way to nurture a niche-topic community (and generate some extra revenue).
The Benefits of Hybrid Events
Chapter IV
Common Issues With Hybrid Events
6 things we recommend thinking about before you run a hybrid event.
Introduction
Our resident event expert, Rob Lyndsell, has been involved in the digital communication and media industry since 2003. He weighs in on some of the most common issues with hybrid events.
Over the past 10 years, Rob's watched the hybrid events industry slowly develop into the solutions we see available today.
In that time, Rob has worked with a range of companies that utilize the internet to produce large-scale hybrid events.
Whilst hybrid events can be affected by a variety of factors, Rob reminds us that the real "challenge is audience unity. Achieving a place where your attendees all feel closely connected to the event content and even to each other."
Today's hybrid events can't create seamless interaction and communication because of technological barriers (more on this later).
That said, Rob has experienced first-hand what makes hybrid events successful and what makes them fail.
Here are some of the biggest challenges you'll face with hybrid events, and how to overcome them...
1️⃣ Bandwidth
Temporary loss in internet connectivity can completely ruin your audience's experience and engagement.
It's always recommended that you hardwire any devices that need an internet connection by using ethernet cables. But what if that connection goes down?
A recent study shows that 32.9% of organizers have had connectivity issues but only 12% arranged for a backup connection.
It's always worth asking your hybrid event venue if they have backup connections that you can use in emergencies. Bigger venues, like hotels, rely on the internet to run their systems so it's likely they'll be well equipped for the biggest hybrid events.
Our hybrid event team recommends thoroughly checking all connection speeds with a tool like Speedtest. A slow internet connection can lead to a frustrated audience and loss of concentration. Don't let the 'net let you down.
2️⃣ Time Zones
Broadcasting live always means that it might not be the best time for your remote audiences to view your content. What are the chances of your audience attending your evening keynote when they're 6 hours ahead and it's 3 am? Low.
At the Olympic Games in August 2021, "NBC's broadcast of the [...] opening ceremony drew 16.7 million viewers, the smallest US television audience for the event in 33 years." That's a 37% drop since the last Olympic games in 2016. Why?
Tokyo is 13 hours ahead of the US east coast. That meant that NBC "first broadcast the ceremony live in the morning, at 6.55 am".
People like to watch things live. That's a fact. Livestreaming brings a sense of interest that on-demand or replayed content can't compete with.
Unfortunately, time zones are here to stay until time travel is a reality. This means that some attendees just won't be able to make it to all your live sessions. So, what's the solution? Understanding your attendees is the first step, and knowing where they're located is a good start to figuring the optimal time to stream your live broadcast.
Our Webinar Best Practice series has a great episode on Knowing Your Audience, and how to apply your audience knowledge to great consistent, quality results from your events. You can also find out more information on 'What is a webinar?' with lots of insightful information into common questions all about webinars.
And remember, always create on-demand content from your live event for everyone that couldn't be there for the live session. Just know that it's unlikely to have the same impact as the original broadcast.
3️⃣ Venue Limitations
Not all venues are equipped to provide ample space for A/V teams and the (sometimes) big areas they need to set up.
Similarly, remote venues may be difficult to access for A/V teams that use heavy or bulky camera rigs. That said, there's no shortage of arenas, conference centers, and smaller live music venues that can easily cater to the needs of your A/V teams.
The key here is to ensure you have a clear understanding of the size of your event, the personnel, and the equipment that will need to be onsite. Knowing the size of your event means it should be easy to find the right venue.
Issues With Hybrid Events
Resources
💡 WorkCast Top Tip: For hybrid events with very large physical event spaces you'll need to consider how attendees get around the venue. Ensuring there are clear information points for attendees is crucial, and should be factored into your venue considerations.
It might also be worth hiring event-communication experts, or a customer care company that can respond to audience questions. These companies often have their own proprietary software designed to boost attendee engagement and measure satisfaction.
Combine these tools with a solid hybrid event project management plan and you can gather real-time audience insights at the same time as answering questions.
4️⃣ Content Availability
Hosting any event presents a challenge to attendees. How can they attend every session that interests them, even those that run concurrently?
The feeling of FOMO can have a big impact on an attendee's experience of your physical and virtual events.
Your virtual attendees will often find it doubly hard to attend and engage with every session they'd like to. We all know how everyday life imposes itself with regular disruptions like the cat crying or the doorbell ringing. In fact, the average no-show rate for virtual events is 35%.
Offering your content on-demand is a great way to make your content available long after your live sessions have ended, even if it won't have the same impact as the live event broadcast.
💡 WorkCast Top Tip: On-demand content won't attract as many viewers as live sessions but those that it does attract will likely be highly engaged.
5️⃣ Audience-first hybrid event delivery
Hybrid events extend beyond your keynote sessions. Attendee-to-attendee interaction and networking are crucial to the success of almost all business events.
Make sure your next hybrid event doesn't isolate in-person and virtual audiences and include joint activities that allow all attendees to participate.
Simulive recordings can help to provide additional flexibility and engagement opportunities because you can focus on your attendee's engagement, rather than presenting your content.
Delivering the right content to your audience is Rob's key takeaway: "platforms are developing rapidly and those that last the distance do the most important thing: listening to customers".
Your hybrid event strategy should revolve around understanding how and why your audience engages with your content.
The most common issue, says Rob, is that hybrid event organizers don't consider their virtual audience first.
Consider this: you're at a gig and someone tall stands in your way, you can't see the stage anymore, what would you do? Probably just move a bit so you can see, or ask them to move, right? It's unlikely you'd leave the gig.
But what if your view of the stage is being broadcast to you and you can't see the stage properly? Unfortunately, this experience could be the reason you leave a virtual event altogether.
It's obvious to attendees when there hasn't been adequate attention given to the virtual attendee user experience (UX).
So, how do you ensure that your hybrid events deliver a great virtual event experience? And how do you know when they don't deliver this experience? How can you listen to your customers? The answer is always hybrid event project management.
6️⃣ Over-complicated hybrid event project management
Of all the issues that we've covered so far, this one is by far the most generalized, but potentially the most damaging. Why? Because overly complicated hybrid event project management can result in all the issues we've just discussed actually ruining your event.
Not understanding the key objectives of your hybrid event will always result in the project not reaching its full potential, or worse, it could result in a poor experience for your attendees.
On the other hand, effective hybrid event project management can be the foundation for creating great hybrid events.
Good project management helps you stay prepared for unforeseen circumstances. Everyone knows that. But good Agile Project Management can help you make your hybrid events better than ever.
You might have gathered by now, but there are a huge number of variables involved in planning just one hybrid event. Furthermore, every hybrid event is unique. And if every hybrid event will always be different, how can you make sure your next one will be a success?
The key to it all is good hybrid event project management: understand the business objectives, set clear goals, define your audience, and determine your budget.
If you, and your team, are working to clear deliverables then the outcome will always be positive. This doesn't mean every event will always hit your targets. Sometimes the unforeseen circumstances will win.
However, it does mean you will learn from every hybrid event you run. You'll be able to define "success" and ask why targets were met or were missed.
Want to learn more about agile project management and how to create successful hybrid events? We'll cover that more in a chapter six.
Chapter V
The Past Year: How Are Hybrid Events Changing?
Apps, accessibility, and gamification.
Introduction
COVID-19 fast-tracked the development of virtual and hybrid event technologies, but it also made them essential, not optional.
G2 software reviews list 155 platforms (including WorkCast) competing in the virtual events space alone. We also saw incremental developments across the range of technologies they offer.
The increased development attention and innovation afforded to hybrid events has led to big improvements and innovation in the industry already.
Our in-house hybrid events team highlighted some of the developments they've found most intriguing this past year.
Mobile Apps
Event attendees usually network during in-person events, leaving out online participants who crave some action as well. This has all changed with the advent of companies like Swoogo that use mobile and web apps to help in-person and remote attendees engage with each other during events.
Both physical and hybrid event attendees can engage in polls, Q&A, gamification, general chat rooms, and have the option to open 1-on-1 virtual chat rooms.
The use of mobile apps to increase the variety of engaging interactions at events can help exhibitors and sponsors to generate more leads, improve the attendee experience, and help maintain social distancing norms.
Services like Eventbrite's mobile app ticketing are increasingly popular at event venues. Integrating a good event check-in mobile app into your hybrid event technology stack is a great way to streamline attendees' event-day experience and minimize direct contact.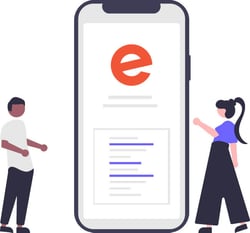 Companies like twine have built a simple tool that adds "serendipitous" networking at virtual and hybrid events. Their software integrates with almost any hybrid event platform to increase networking and attendee-to-attendee engagement.
twine networking sessions are a great way to help attendees make spontaneous connections within your hybrid event, even long after the event has ended.
Hybrid event organizers can use apps like twine to create topic-based chat rooms that integrate meaningful questions for participants to discuss.
Robotics and machine learning
The purpose of business events and conferences is to market a product, service, or idea to some degree, even if the event itself may not be focused on generating monetary profit.
In this sense, the basic principles of marketing apply to almost all events. Similarly, the basic principles of digital marketing apply to online and hybrid events because they collect and utilize data.
There's a lot of data to be collected. And a lot of data to be analyzed. Robotics and machine learning can help you make the most out of this data at your next hybrid event.
A study led by Andrej Miklosik into machine learning in digital marketing identified that there's huge potential for growth in this area.
"Machine learning (ML) can predict future developments and support decision-making by extracting insights from large amounts of generated data. This functionality greatly impacts and streamlines the strategic decision-making process of organizations."
In short, these same processes can be applied to any event where data is collected and analyzed. That includes hybrid events.
Some current and potential future hybrid event developments include:
Data about guest speakers' past talks could be analyzed and compared to attendee profiles to suggest the best discussions or events to attend.
Attendee-to-attendee introductions could be automated by comparing profile information and suggesting meeting times with relevant people.
Information about the number of registered but absent attendees, online attendees who logged off early, and peak engagement times can be analyzed to provide valuable insights into hybrid event engagement tactics.
Hybrid event gamification
Everyone loves to win prizes and high engagement is probably a key target for your next hybrid event. Where prize-winning and increasing engagement meets, you get gamification.
Virtual gamification rewards and reinforces attendee engagement by providing awards, prizes, and competitive leaderboards.
Some benefits of gamifying your hybrid event include:
Increasing audience engagement
Promoting networking & sponsor booth interaction
Being a demonstrable tactic for delivering sponsor ROI
Improving topic understanding with higher engagement rates
More understanding means audiences learn more about you/your sponsor's business or brand
One particularly good example of successful gamification was The First Mint's FIRSTMINT FEST. A three-day, US-based virtual event in August 2021 that featured 39 speakers, 16 sponsors, and utilized an engaging Discord channel and live Twitch streams to create valuable content for their audience.
Participants were encouraged to attend talks and visit sponsor booths in order to collect up to 17 POAP badges that were only available at certain times.
By "limiting" resources (POAP badges, in this case) FIRSTMINT FEST created a sense of urgency and scarcity. A very successful tactic for motivating attendees to take valuable action and reward them for actually engaging in the event.
FIRSTMINT FEST went one step further by using blockchain technology to "mint" their POAP badges as NFTs (non-fungible tokens). This meant they weren't just stickers or jpegs. Each badge was unique and could not be replicated, like a work of art.
Accessibility at hybrid events
Hybrid events can be accessible. Almost 15% of the world's population, or 1 billion people, experience some form of disability, and more than half (54%) of these adults use the internet regularly. That's an audience of almost half a billion people. These people are often drastically underserved by subpar technology at in-person events.
Attendees who are visually or hearing-impaired can benefit immensely from a hybrid event. Putting parts of your physical event online means there is much more opportunity to access valuable content.
Something as seemingly simple as not having to travel to your venue to watch your event can make all the difference to some attendees. There are obviously many more ways that you can make hybrid events more accessible both at your venue and throughout your online event.
Here are some key accessibility considerations for hybrid events:
Make sure your website and the virtual component of your event adhere to these guidelines to give your entire audience the best chance of having a successful experience at your next event.
Hybrid event integrations
Integrating the latest software and services into your hybrid events can have huge rewards on the experience, profitability, quality of your event.
Hybrid event integrations can help to create more engaging and inclusive experiences.
Every hybrid event is unique. This means that it's rare to find a platform that will cover everything you need.
We're seeing businesses facilitate their own needs by integrating a wide range of applications and services into their hybrid events.
WorkCast Platform Integrations
Create a hybrid event solution that works for you with WorkCast's seamless integration capabilities.
WorkCast Platform Integrations
Here are a few of our favorite solutions that we've seen working at hybrid events:
Slido: Audience engagement and inclusion
Slido helps you to engage your participants with live polls, Q&A, quizzes, and word clouds whether you're in the same room, online, or in-between.
Slido has loads of great use cases for all types of live or online business meetings and events but it'll be particularly useful integrated at your hybrid events. It's easily embedded into webpages or your presentation slides.
During panel discussion sessions, you can give attendees a unique event code to access Slido. This means attendees can submit questions, upvote questions, and launch audience polls to your in-person and remote audiences. Pretty cool.
Audience engagement is can be a big challenge for hybrid events. Slido can be used to refresh the dynamic of your event sessions, understand attendee sentiment, and help foster a more inclusive environment for your guests and speakers.
Tawk.to: free webchat software and easy integration
Tawk.to offers basic or monitored chat so visitors can log, and you can respond, to support tickets. Tawk.to also features a free virtual help center builder that makes all your important information easily accessible.
Tawk.to has the largest market share for any live chat application. It clearly works. But how can it help your hybrid events? It's free, easy to set up, and actually helpful. Tawk.to's products offer a dispensible element that makes them great for hybrid events.
Live chat

:

tawk.to's live chat

feature is their core product feature. It can be easily integrated with your hybrid event website. It takes 1 minute to set up, you can monitor your visitors in real-time, translate 45+ languages, and answer chats from a mobile app. Pretty useful when your event support staff are on the go.

Chat Pages

:

Chat pages

are tawk.to's customizable, hosted landing pages that let you turn links into conversations. Hybrid events organizers can use tawk.to chat pages to directly link virtual sponsor booths.
Knowledge Base:

tawk.to's Knowledge Base

can empower your hybrid event delivery team by providing a one-stop site for your attendee's and speaker's queries. Essential information about your hybrid event can be self-served. Answers about speakers, session information, and much more can be hosted at tawk.to's knowledge base.
Walls.io: a curated wall for social media at events
Walls.io helps integrate your social media conversations across your in-person and virtual events. It utilizes a live feed from 13+ social media platforms with automatic content moderation to display on websites and visual displays at your hybrid event.
Sharing social content from attendees helps you can easily create a sense of an 'always-on' community. Walls.io can help your remote audience to feel more connected, whatever country or timezone they're engaging from.
Circle.so: can create a thriving community for your audience
Circle.so allows you to create flexible online communities, but why is that useful at a hybrid event? Hybrid events aren't just about attending talks, their success relies on attendees making meaningful connections with each other and your sponsors.
With Circle.so you can create organized discussions around your hybrid event topics, build private spaces for premium or pro members, create connections with shared interest groups.
A white-label design means you can add custom branding to circle.so's software, creating a seamless brand experience for your speakers and attendees. Check out an example of their community space.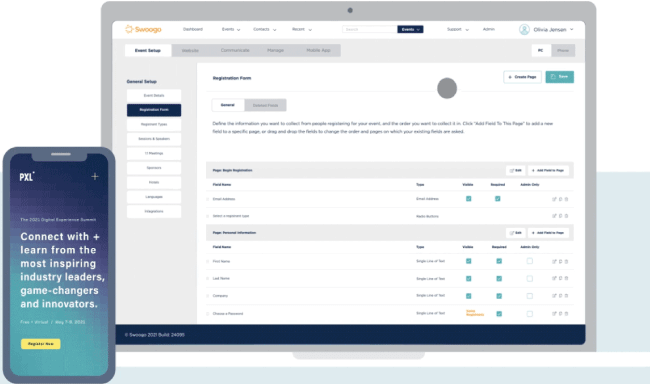 Swoogo: for 1-2-1 meetings at your hybrid events
Spinning up instant 1:1 meetings is one of Swoogo's best features, but it's also a great tool for easy, advance meeting booking for your virtual audience. Meetings are hosted entirely on Swoogo so there's no need for attendees to bring their own chat link or exchange phone numbers.
Meetings are invite-only, private, and must be accepted by both invitees, putting attendees in full control of their schedule and who they want to meet.
Integrating a meeting tool like Swoogo within the large network of your hybrid event community helps attendees book and meet more quickly and efficiently, making the most of their time in your online space (or at your in-person event).
Sponsorship at hybrid events
Providing sponsors with value in a post-pandemic world can be challenging. Your events team and sponsors may feel overwhelmed by so much content and events out there. But there are more opportunities now than ever before to add value to your hybrid events with curated sponsors.
People tend to think that virtual and hybrid events don't offer as much opportunity for sponsors, but in fact, they probably offer more, you just have to be creative. There are so many ways to increase sponsors' return on investment.
It can be as simple as adding their logo to the registration form or lobby, or you can offer things like sponsored speaker slots, sponsor breakout rooms, dedicated real-estate in your marketing emails. The possibilities are almost endless.
The best sponsors at your hybrid event are the ones that are most relevant to your event topics and audience. You can attract the best sponsors by demonstrating exactly how you'll provide visibility of their brand throughout your event.
💁 Want to learn more about virtual event sponsorship?
Download our free guide to virtual and hybrid event sponsorship for insight on how to attract great sponsors, maximize your event sponsorship revenue, and increase your attendee experience.
💁 Want to learn more about virtual event sponsorship?
How Are Hybrid Events Changing?
Resources
Chapter VI
How To Create A Hybrid Event
Pretty much everything you need to know about running hybrid events in 2023.
Introduction
Building and running hybrid events offer a significant benefit for many businesses and potential attendees. The difficulty is how to make sure those benefits are realized.
The success of your hybrid event hinges on creating an engaging and informative experience for your audience. And the needs of your audience are almost infinite.
How do you maximize hybrid event engagement?
How do you measure attendee enjoyment?
How do you generate quality leads?
How do you demonstrate sponsorship value?
Answering these questions, and meeting the demands of stakeholders, can be overwhelming. Creating a successful hybrid event in 2023 can seem like a daunting task.
It's easy to get caught up by the vast amount of information and seemingly endless event setup tasks but this hybrid event guide provides a proven framework for creating successful events, whatever technology stack you use, whatever your key goals are.
Hybrid Event Project Management
There are many ways to run a successful hybrid event, but the overall objective will always be:
"To provide value to your audience"
The best project management strategies keep this sentiment at their heart and are designed so the whole team keeps this at the forefront of everything they do.
Traditional project management methods list out all known tasks and assign each task a timescale.
A project roadmap can be built from these timescales to figure out how long the overall project will take. But what if there are hidden tasks? What if your list of tasks contains enough work for the next year?
It's easy to lose sight of your goals when you consider that all hybrid events contain both an in-person venue and a virtual broadcast. It's a lot of work. Even with a comprehensive task list and years of experience. So, what's the solution?
Agile Project Management and hybrid events
Agile project management provides the perfect framework for ideating, building, and running hybrid events.
"Agile project management is an iterative approach to delivering a project, which focuses on continuous releases that incorporate [...] feedback. This approach is different from a linear project management approach, which follows a set path with limited deviation."
Atlassian
Agile Project Managment Introduction
Atlassian
Agile project management was initially used by software developers as a better way to release code-based products.
Continuous improvement and new approaches at each turn mean that Agile projects are statistically 2X more likely to succeed than a traditional project. If that's not reason enough to learn about Agile, then what is?
Obviously, we're not writing software here, so the actual structure we use at WorkCast is a little different from typical agile project management. Here's how it works for us (with some hybrid event-relevant examples):
We set our project goal: "I want to deliver a hybrid event on an industry niche topic(s) that will generate quality leads for our sponsors".


We break that goal down into milestones: "Topics, Venue, Event Promotion, Virtual Venue, Speakers…"


Break your milestones down into steps (often called user stories) with the most urgent done first: "I want to benchmark goals, KPIs, target audience, and budget for our next hybrid event", then "I want to decide on our event venue, based on our target audience personas", then "I want to find an event venue that meets our criteria".
There will be a lot of steps involved but the benefit of Agile means you choose the most important steps to cover in your first sprint.
If you find out that there's actually more crucial work you need to do first, great, relay this to the team and add it into the next sprint. This is called the "Scrum" framework.
"Often thought of as an agile project management framework, scrum describes a set of meetings, tools, and roles that work in concert to help teams structure and manage their work."
Learn more about the Scrum framework.
Scrum breaks your project down into "sprints", or small incremental steps, that combine to achieve your overall goal.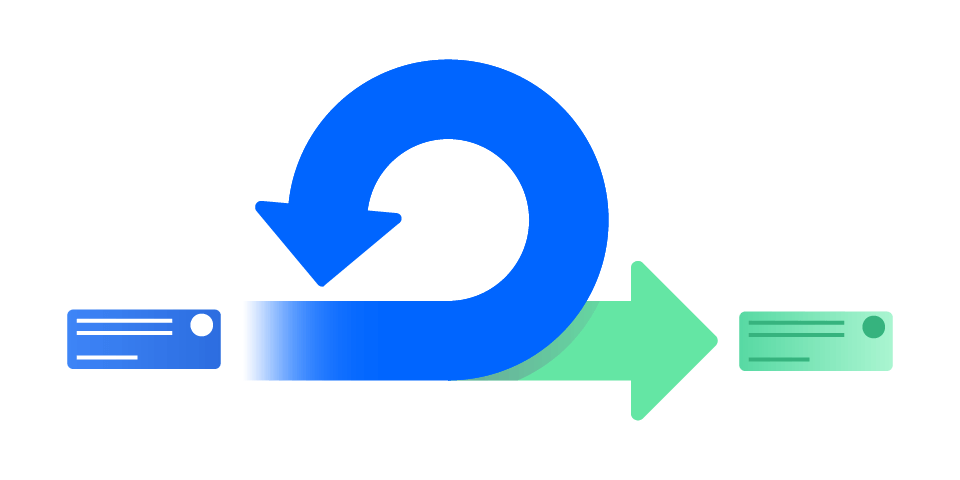 Simply put though, Scrum helps the team follow these steps each sprint (when planning a hybrid event):
The project lead and team decide the most important tasks to achieve and add them to the sprint backlog.
The team breaks this work into individual tasks (tickets) and gives them a value of effort based on the time taken to complete.
The team tries to complete all the work needed to consider each ticket "done".
At the end of each sprint, the team and stakeholders inspect the results and adjust for the next Sprint.*
Repeat
*Bonus: every team member has the opportunity to present their work and give feedback without fear. The cornerstone of effective teamwork.
Obviously, there's a lot more to Agile and Scrum project management than what we're covering here, but trust us, it's worth taking the time to learn.
Once you've decided how you're going to manage your hybrid event project, it's time to get to work. Here are some great resources to get you started:
Benchmark hybrid event goals, audience, and budget
The key purpose of all events is to provide value to your audience. A successful hybrid event will provide multiple ways for attendees to discover this value.
1️⃣ Set your hybrid event goals
This is, without a doubt, the most crucial step to creating a successful hybrid event. Without goals, you can't measure success.
These targets should link to your key business objectives, but we'll guide you through how to set clear, well-defined goals.
First, ask yourself:
What do you want to accomplish with this event?
Why host this event?
What value can you provide your audience?
What value can you provide for your sponsors?
Make sure to use a tool like Google Jamboard or just a massive bit of paper to keep track of your work.
Then, determine your qualitative targets:
These are benchmarks of quality and will help you answer whether or not you're creating a quality hybrid event.
Unfortunately, it's hard to put a number on these goals. Making x-profit doesn't necessarily mean attendees enjoyed your event.
Some common qualitative targets include:
We'd like to grow brand awareness for our sponsors.
We'd like to generate 10% more leads than our last physical event.
We want to increase engagement at these 3 specific talks.
Lastly, identify your quantitative goals:
These are the measurable figures that could suggest you're meeting the qualitative targets you've set.
Some common quantitative goals include:
The number of meetings attendees make at certain sponsor booths.
The number of attendees that attend certain key talks.
The percentage of audience members that answer a poll.

2️⃣ Define your hybrid event audience
Developing a clear understanding of your target audience can help to refine the information you provide, influence your speakers' content, and help sponsors create key messaging.
💡 WorkCast Top Tip: Remember, your online audience should be considered first because they'll typically have fewer ways to access help and resources on the event day.
Create audience personas:
Develop target audience profiles based on your existing customer data or by conducting research. This can be as data-backed or as anecdotal as you like.
Consider these common persona traits:
Industry sector
Job role
Demographic
Geographic location
Accessibility needs
Pain points (what annoys them?)
Technology they use
Media use (social media, news sites, forums)
We've put together a detailed webinar, Knowing Your Audience, which covers persona creation in much more detail and includes some great free resources. It uses webinars to discuss good persona creation, but the theory is the same!
3️⃣ Determine your budget
With your goals defined, it'll be a lot easier to figure out how much you'll need to spend. You'll find more information about what you'll be spending in the section "How much does a hybrid event cost?"
Having a budget set and signed off by key stakeholders means you'll be able to make well-informed decisions about the scope of your event.
Hopefully, you won't need to question whether you can afford a hotdog stand and a famous guest keynote speaker with your budget already set.
4️⃣ Get stakeholders agreement
This one's simple. Always present your goals and budget plan to the people that pay the bills before you make any more plans.
Running a hybrid event is an easy way to spend a lot of money. Demonstrating that you're working to set benchmarks will help to keep everyone on the same page.
Once you've set your goals, KPIs, and budget the project management and set up decisions that come next will be much easier.
Choose the right hybrid event platform
Finding the right hybrid event platform will depend on the goals, KPIs, and budget you've set. But luckily, you've already done the hard work of defining your scope.
As you go through the decision-making, sales, and onboarding processes you'll know exactly what you need, and be able to ask the right questions.
That said, the vast number of new hybrid event platforms and different hybrid event platform features that are currently available can be a little overwhelming.
Our event expert, Peter, has been delivering hybrid events for years. His top takeaway is to work with a platform or company that knows what it's doing.
"Being correctly prepared and expert in our field is what clients need and expect from WorkCast. Large and small deserve a similar level of professionalism".
Quite right, Peter.
Hybrid Event Platform Features
WorkCast Hybrid Event Platform
A feature-rich hybrid event platform with a service you can trust.
6 tips for finding the perfect hybrid event venue
Just like your hybrid event platform, finding the right hybrid event venue will depend on your goals, KPIs, and budget.
Here are (what we think) are the most important 6 things to consider when choosing your venue:
1️⃣

Hybrid event health and safety

COVID-19 restrictions and safety measures are still a big part of everyday life in most countries. It's important to consider who is responsible for managing this at your venue, and who will incur the additional costs.
2️⃣

Hybrid event venue fees

Venue hire costs money, sometimes quite a lot of money. It's an obvious one but make sure you factor in this cost.

Hybrid events have a significant benefit in reducing venue costs. Cloud server space is normally significantly cheaper than renting a music hall for 4 days.

If you're struggling to afford a big enough venue to host your in-person event it's probably cheaper to reduce capacity, find a smaller venue, and work with your hybrid event platform to increase the number of online attendees.
3️⃣

Hybrid event A/V equipment

Keep an eye out for hidden costs when choosing the right AV setup. Here are some key things to consider:
It can take a lot of complex equipment and personnel resources to move, set up, and operate a good audio-visual array.
Some event venues might have specific AV companies they work with that could cost more than others.
Does the AV equipment integrate with the hybrid event platform you're using?
4️⃣

Hybrid event location

The location of your in-person venue can add significantly to your overall hybrid event costs. Big venues in big cities will cost premium prices but they'll be accessible by many.

Smaller venues, or venues in remote areas, might be cheaper but attendees could find accessing these venues a lot more difficult. It will also cost more in travel and accommodation expenses to get your speakers to your event venue.
5️⃣

Hybrid event concierge and support services

Remember, your in-person attendees will need help navigating your venue and talks. Some venues, like hotels, might have concierge services and support available for your audience but most other venues will expect you to provide and set up your own information points.

Always consider how your audience will be able to get helpful information about your event venue, the local area, and travel and accommodation options.
6️⃣

Hybrid event venue size, space, and services

Your hybrid event venue will need to accommodate more than your attendees. Consider the following:
Back-of-house facilities like kitchen and food preparation areas and AV storage spaces
Attendees and your hybrid event team will need good (if not great) internet connection options
Attendees will need spaces to meet sponsors, and each other, in-between event sessions
Dining and bar spaces for food and beverage
How much does a hybrid event cost?
A lot goes into making a successful hybrid event, and every event is different. This means it's hard to give an accurate cost without knowing everything your hybrid event will include.
Luckily, if you've followed this guide, you'll have a clear understanding of what you need to deliver, and a budget with which to deliver it.
Hybrid event costs can easily be split into two categories. Those associated with your in-person event and venue, and the cost of your virtual event component. Don't sacrifice the experience of online attendees by overspending on your in-person event experience.
*Might be included in your hybrid event software package.
So, what's next? Get inspired! Check out some examples of internationally renowned hybrid events that have already happened.
Chapter VII
Hybrid Event Examples
The best hybrid events that have already happened, and how they've adapted.
Introduction
It feels like the wider world is only noticing how beneficial a hybrid event model can be for their business and sponsors. But the Workcast team, led by Peter Groom and Rob Lyndsell, has been building and running hybrid events for years.

In that time we've worked on some we've learned a lot about how hybrid events can work for a range of different businesses.
Ethos Broking
Ethos Broking is a "collection of like-minded brokers that share similar values" but operate wholly separate from each other. The Ethos Broking group is designed to help smaller, individual companies get access to the best products and facilities for their customers.
Ethos Broking has multiple smaller satellite companies and partners around the UK that operate independently but share content, resources, and contacts. The perfect opportunity for a hybrid event.
Ethos Broking ran a panel discussion from a conference suite in the Shard in Central London, UK. Their live panel was attended by 40-50 key partners and associates from around London.
The hybrid event itself was just a 2-hour session, but the challenge was to increase the reach of this content to all Ethos Broking's satellite companies around the UK.
WorkCast utilized a live feed of the panel discussion to stream directly into our hybrid event platform. This was then broadcast live to Ethos Broking's UK audience. A three-camera setup gave the hybrid event broadcast a professional quality feel that would not have been achievable without a team on the ground.
The result was a supremely high-quality hybrid event that reached a wide audience, despite the capacity limits of the venue.
Texere Publishing Limited
Texere was founded in 2012 by experienced entrepreneurs in the publishing field. They aim to "redefine the concepts of content and community within scientific, technical and medical markets."
Events feature heavily as part of Texere's mission to "produce the most compelling content, develop engaged global communities, and provide outstanding opportunities for...business partners".
Texere Publishing Limited wanted to reach its international audience with high-quality event content based on its six publications. Their in-person event in New York featured a live panel discussion and expert interviews.
The key goal of Texere's hybrid event was to deliver the same quality of content to both in-person and virtual audiences, while retaining the ability for all attendees to engage and ask relevant questions.
WorkCast minimized operating costs for Texere by sourcing a local AV team who was led by one producer from WorkCast. WorkCast installed cameras and audio equipment, integrated presentation graphics, integrated virtual polling, and streamed the live event through our hybrid event platform to a large global audience.
Apple Events
Apple takes a simplistic but effective approach to their Apple Worldwide Developers Conference (WWDC) and other events. In fact, they've not changed the fundamentals of their conferences and events since 2005. That's 16 years. They must be doing something right.
The reality is that Apple Events are often straightforward product releases and updates delivered to an in-person audience. So why are Apple's events so successful? Simplicity.
The opinions of media outlets and technology enthusiasts on Apple's products are greatly divided. But whatever the basis of the discussion, the fact remains that Apple's products are always talked about.
Regardless of opinion, though, Apple Events are designed to deliver clear information about their products. Easy-to-understand speaker-delivered sessions, clear graphics, and Apple's trademark design consistency are the cornerstones of their events.
Pre-COVID, Apple utilized a hybrid event format to broadcast sessions to a global audience. However, since 2020 Apple has relied on a purely virtual event strategy. Their more recent events utilize quality video-led presentations, graphic illustrations, and a central speaker to deliver their message.
Of course, the on-demand recordings of all their events since 2007 are always available for anyone to view free of charge on their website.
Apple's high-quality video production gives its events a polished documentary-style appearance that reinforces a sense of clarity and authority. Apple Events are obviously aimed at driving product sales but they always avoid pushy marketing messages and hard-sell tactics.
Instead, they use high-quality video production and well-designed product demonstrations to imply the value of their products and provide loads of information about them. The rest is left up to the audience.
INBOUND
HubSpot's INBOUND conference is traditionally held in Boston. It's a multi-day multi-session conference that enables attendees to meet incredible speakers, renew passions, and learn new things.
INBOUND19 attracted more than 25,000 in-person attendees, included 6 main town zones and housed 35 sponsor booths. As well as numerous keynote talks and sessions.
HubSpot's popular conference has utilized hybrid elements for years with keynote talks being broadcast to an online audience as well as in-person conference attendees.
Unfortunately, INBOUND had to move to a completely virtual model in 2020, as did almost all events worldwide. But the safety and benefits that came with this shift haven't been ignored and INBOUND2021 is set to remain a virtual event.
Rather than planning a massive in-person event and having to cancel, or postpone, HubSpot has opted to invest in creating an immersive virtual event. Our fingers are crossed for an in-person event at INBOUND2022. But how are HubSpot generating value and engagement with a fully virtual event? Variety.
INBOUND2021 (October 12th-14th 2021) included:
Live 'Spotlight' sessions from famous speakers like Spike Lee and Oprah Winfrey
On-demand content for premium pass holders to access after the event
Meetup sessions for attendee-to-attendee networking
Smaller 'Breakout' sessions to engage attendees
HubSpot's INBOUND event model provides high-quality content for its audience that leads to great engagement, revenue generation, and brand and sponsor awareness.
Chapter VIII
Hybrid Events Ideas
5 ways to make your hybrid events better.
Introduction
There's always room for improvement. Here are some ideas we've picked up over the years that could make your own hybrid events even better.
👩‍🦰 Dedicate MCs for the virtual audience
Since virtual audiences are the most complex audience to target, organizers should design content with speakers first. Online attendees can listen to MCs or moderators streaming live from a studio or on-site taking regular check-ins, updates, venue tours, and announcements.
Consider having a dedicated virtual MC who helps members joining from home not feel forgotten. They could help moderate the virtual audience's questions during the live broadcast sessions.
🎉 Make networking fun for both attendee groups
Connecting your virtual and in-person attendees in meaningful ways isn't going to be easy. Try using gamified networking sessions to break the ice.
On-site attendants could participate in speed networking sessions in which they receive 5 minutes to talk with a different online attendee each time they change chairs. They would also play the musical chairs game while viewing the video of the online attendee.
In addition to being a fun icebreaker, this is also a great way to get both audiences involved and enjoy spontaneous interaction.
📺 Use video throughout
In 61% of cases, marketers employ videos as an element of interaction to keep consumers engaged. Making your hybrid event visually appealing will lead to better attendee engagement.
Use video content to connect to your virtual audience in a way that your live event can't. Break the physical barriers of a traditional event experience by offering your virtual attendees access to VIP spaces like backstage greenrooms and exclusive interviews.
🔗 Connect to both your hybrid event audiences
You can increase engagement by asking your audience what they think. This is easy for in-person attendees who can simply raise a hand, but how painless it is for your online audience to ask questions?
Using a virtual audience MC to field questions and launch polls can help you to gain a better understanding of your audience's sentiment and help to foster an inclusive atmosphere at your hybrid event.
💡 WorkCast Top Tip: Use audience feedback and polls to improve future hybrid events. Get permission and you could use your audience's feedback to create shareable statistics and testimonials.
🏕️ Build a hybrid event community
Person-to-person communication is the cornerstone of any great event, and it's what many of us have missed since the COVID pandemic started.
It's easy for hybrid event organizers to create great opportunities for interaction at their in-person events. It's also easy-ish to create great interaction between their virtual audience and speakers during talks and sessions. But it's not easy for virtual and in-person attendees to interact.
As we've already mentioned, one of the biggest challenges for hybrid events is audience unity. Nurturing a unified audience with opportunities and channels for all attendees to connect is a straightforward way to create a great hybrid event.
Build an accessible hybrid event community by offering:
Organized discussions around your hybrid event topics.
Private spaces for your premium or pro members to interact.
Shared interest groups to help audience members make meaningful connections.
In-event, instant 1:1 meetings between audience members and sponsors.
But "how am I going to find a hybrid event platform that has all that functionality", you say?! As it happens, we've already highlighted some great hybrid event integrations that work with pretty much any platform.
Hybrid events are capable of offering much-enhanced event experiences and engagement rates among remote and in-person audiences. But that doesn't mean they will.
For an attendee, a great hybrid event could be defined by an interaction that's specific only to them. Nurturing a hybrid event community enables your audience to do just that.
Chapter IX
The Predictable Future of Hybrid Events
Social animals, frustrating technology, and a positive future.
Introduction
Humans are social animals. As Rutger Bregman notes in his seminal work, Humankind, Homo Sapiens survived and thrived because we collaborated. We are "ultrasocial learning machines".
However, humans are also averse to unknown situations. Which is another, more fundamental, reason for our species surviving and thriving.
Unfortunately, these two facets of human nature don't really go hand in hand. So how do we resolve unknown situations and collaborate effectively? Communication. Humans communicate really well.
In fact, there are some 6,500 spoken languages in existence today, not including 138-300 sign languages. And don't forget emojis, too.
But communicating effectively takes more than just words. Haven't we all gotten frustrated when we can't use language to properly communicate our thoughts, feelings, or ideas?
Communicating effectively needs close interaction.
The importance of interaction at events
One overriding benefit of conferences, trade shows, summits, and expos is the quality of face-to-face interaction that they make possible. Pre-COVID it was easy to take this for granted.
Businesses and attendees favored large-scale in-person events for peer-to-peer networking: making deals, smoothing out issues, and cementing new relationships. But has that changed now?
Virtual events have solved many issues for businesses and attendees. Reducing travel costs and carbon emissions, increasing brand reach, and minimizing infrastructure overheads are all positive changes.
But virtual events don't solve the problem that interacting with another person is still much easier when you're face-to-face.
That's part of the reason why hybrid events have gathered so much popularity as travel and event restrictions are easing across the globe.
Hybrid event platforms, like WorkCast, allow brands and businesses to create one brilliant event with a range of ways to access the event experience and its content.
However, there is still a choice to make for attendees. If you attend the event in-person to make connections and network then the event content should be available on-demand for years to come, but it might not.
However, if you choose to join remotely then your experience of the content should be the same, but current technology standards mean that peer-to-peer interactions and networking just can't compare.
So, what can we do to solve the problem of human interaction at hybrid events? What will the future of hybrid events hold?
Technology can be a barrier
In 2020 the "Zoom era" became a reality. But people continued to "view the outside world through their screens and [look] for connections to things that matter to them". Because that's just what we've evolved to do.
The problem, however, is that today's technology is a barrier no matter how quick video streaming bit rates get or how impressive the audio fidelity becomes.
Current mass-accessible technology means you've still got to watch a physical screen, talk directly into a microphone, or type out messages with buttons that haven't changed much in almost 150 years.
Technologies today come close but don't bring us eye-to-eye with another person. Looking into a webcam just isn't the same. As Rutger Bregman states, if we can't "look each other in the eye...how would we feel able to trust one another?"
Trust is the basis of any enduring relationship and that's no different at business events and networking sessions. Our natural ability to foster trusting relationships is blocked by the hardware we have access to.
These barriers resign our current iterations of virtual and hybrid events to an almost-imitation of real-life networking at in-person events. But that's a good thing because now we can see how hybrid events can get better.
A new way for people to interact
In his 2016 bestseller, The Inevitable, Kevin Kelly documents twelve inevitable technological changes that we're highly likely to see in the next 30 years. This includes how we interact with technology and each other.
The future of successful hybrid events clearly resides in improving interpersonal interactions, and the barriers to that interaction are our current hardware technologies.
It then stands to reason that any inevitable advance in technology will have a predictable effect on the future of hybrid events.
Kevin Kelly's predictions can be divided into two areas: how humans perceive and interact with their surrounding environment, and how computing impacts that interaction.
As we've already covered things like keyboards, speaking into microphones, and watching people talk on square screens are some of the biggest barriers to high-quality interactions.
Technology currently limits our senses, the intimacy of real environments, and prevents complete immersion in an experience.
This is unique to in-person events because our immersion in the experience is only limited by ourselves. Whereas the remote component of hybrid events is inherently limited by technology.
So, how does technology solve the problem created by technology?! It gets better. The virtual becomes more real. Or at least it feels more real. And that's all that matters.
Virtual reality and augmented reality
Virtual reality is not new. In fact, the term virtual reality was coined in the 1980s by Jaron Lanier, one of the early pioneers in the field.
Virtual reality entered the public sphere in the late 80s and people have been wearing headsets and walking around pretend rooms since then. However, it's had little noticeable effect on the events industry.
Unfortunately, virtual and augmented reality technologies were just too cost-prohibitive. That's until smartphones came along. Nowadays, almost 50% of all people worldwide have a smartphone. That's 3.8 billion.
The mass uptake in smartphones essentially means that the technology they use gets developed quicker. There's more competition, and more money to be made, with an already proven concept. Manufacturers have just got to make it better.
Luckily, smartphone technology is incredibly well suited to augmented and virtual reality applications. And as this technology is already in our homes and everyday lives it makes sense that it should have an impact on our access to virtual and augmented reality technologies.
As "the resolution increases, the frame rate jumps, the contrast deepens, the color space widens, and the high-fidelity sound sharpens" we get closer to an experience where "you almost swear it is really there".
Sounds perfect for your next virtual event, right?
Virtual reality (VR) and augmented reality (AR) for hybrid events
Of course, the applications of these technologies will be incredibly broad and, like all technological advancements, they'll enter the public realm slowly and surely. In iterations.
Over the course of the next thirty years, these commonplace technologies will change our daily lives. But just how could technology affect how we run and experience events as both attendees and businesses?
Interactivity with AR and VR technology
It's particularly interesting that Kevin Kelly notes the "enduring benefits [of VR] spring from its interactivity". And he should know, Jaron Lanier invited him to try out his first VR prototype in 1989.
As he notes, "other people in VR were far more interesting than other things". The "best demos of synthetic worlds are the ones that trigger a deep presence...with the most engagement of other people".
In one VR program, High Fidelity, "cameras look back at your real eyes and transfer your exact gaze" onto your virtual avatar. The result "is immensely magnetic...it stirs intimacy and radiates felt presence". A technology already present in modern smartphones.
Being able to communicate the nuances of human interaction within virtual reality has an obvious application in the virtual event setting. Interactions, the most valuable component of events, would be vastly more beneficial.
From the comfort of your own home or office, you'll be able to have seemingly in-person conversations with another person from around the globe.
Immense virtual event experiences
Virtual, physical, and hybrid events are all constrained by the limitations of space. Virtual events are constrained by the space of your laptop screen or web browser window. Physical events are constrained by the size of town halls, hotels, conference rooms, and arenas.
What if, however, your virtual or hybrid event space was only constrained by the boundaries of the designer's imagination?
Kevin Kelly draws a critical connection between the development of video game worlds and how "massive video games are pioneering new ways of interacting".
Imagine a virtual event where the attendees could run, walk, swim, or fly from a talk to a class, then meet up in a virtual coffee shop with a potential investor. A virtual world would feel infinite, the possibilities endless.
In fact, like modern video games, "total interactive freedom suggested by unlimited horizons is illusory...the audience...are assigned tasks to accomplish and given motivations to stay until the end".
In unlimited and perceivably infinite virtual event environments like this attendees could interact on their own terms, and in their own time. They could leave and rejoin virtual event sessions without the fear of missing important information. Could engagement at your hybrid event of the future reach 100%?
Tracking attendees and improving hybrid events through artificial intelligence
The almost infinite possibilities of these immersive virtual reality event experiences would need some loose structure for them to work effectively. Artificial intelligence (AI) could control and guide participants through interactive event experiences.
Video games already do this. As Kevin Kelly notes, "an AI can read your route through the synthetic environment and calculate interferences needed to herd you in a certain direction, as a minor god might do".
Furthermore, there's huge potential for marketers to gather data about what interactions are helpful, and what experiences hinder their business goals.
The interactions themselves could also be improved with augmented reality applications. For example, ID overlay technology could recognize "people's faces and then [display] their name, association, and connection to [you]".
The benefits of knowing how two people can help each other without having to conduct several hours of small talk mean that interactions could be quicker and more effective.
This makes it easier to meet new connections and leaves more time for attendees and businesses to forge meaningful relationships and shape their future together.
What's stopping this reality from happening now?
There are a few barriers to everyday virtual reality and augmented reality immersion. Not least because the capabilities of creating an immersive VR experience are not yet fully integrated into our everyday technology.
Similarly, interacting with that technology in a productive and efficient manner will demand "skills, coordination, experience, and education". And that takes time.
However, once interactivity is "embedded into our technology and cultivated in ourselves" then realistic engagement on a personal level at your large-scale events in the future is almost guaranteed. The only barrier will be ourselves.

Stefan Eldridge-Gatti
SEO & Content Specialist
Tinofara Fombe
Social Media Specialist

Melissa Hugel
Global Marketing Manager
What's next?
We're here to make your next hybrid event great