Webinar Template Marketplace
Our templates are the secret sauce you need to add some sizzle to your live, simulive, and on-demand digital experiences.
Twilight Webinar Template
You'll love how easy it is to customize this webinar template to suit your branding, and with its mobile-friendly design, you can be sure that your audience can join the event from any device.
With the WorkCast Twilight Webinar Template, you'll have all the tools you need to create an unforgettable webinar that will keep your attendees engaged and entertained.
Forward Webinar Template
Our Forward webinar template comes packed with powerful features that make it easy to create engaging and interactive webinars.
With its sleek design, the Forward webinar template is perfect for businesses looking to make a strong impression. Plus, its intuitive interface makes it simple to customize the template to match your branding.
Blur Webinar Template
With its beautiful and minimalist design, our Blur webinar template is sure to capture your audience's attention and keep them engaged throughout.
The Blur webinar template is easy to customize to match your branding, and its responsive design ensures that your attendees can join the event from any device.
Webinar Library Templates
Group your webinars together and categorise them to feature all upcoming and on-demand events.
Reel Webinar Library Template
(Light Theme)
With the Reel Webinar Library light theme's intuitive and customizable interface, you can easily showcase all of your upcoming and on-demand webinars in one place, making it easy for your audience to search and register for the webinars they're interested in.
You can customise brand colours, background imagery and webinar images. Plus, with its responsive design, your attendees can watch from any device.
Reel Webinar Library Template
(Dark Theme)
With its visually stunning design and intuitive interface, this dark theme webinar library template is the perfect solution for businesses looking to organize their webinars in a way that's both fun and functional.
The Reel Webinar Library Template allows you to group your webinars into categories, making it easy for your attendees to find the content they're interested in. Plus, with its customizable interface, you can tailor it to your branding and make it truly unique.
Don't just take our word for it
Trusted by our worldwide customers. Businesses just like yours.
"The team we are working with to onboard has been fantastic. I was nervous about this process and it has been flawless!!!!! This was a transition a long time coming for our webinars and everyone we've worked with has been absolutely f**king fantastic!"
"We exceeded our webinar goals, with more attendees than we expected and the most downloads of our whitepaper that we've ever had."
"The team is always super helpful, polite and very nice to deal with. The technical rehearsal is so useful for the speakers (and me) and no question is ever viewed as silly."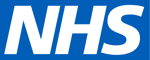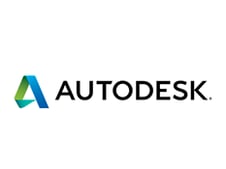 Ready to Roll?
Get A Free Live Demo
Want to get started with the WorkCast platform? Join us for our product demo and see how easily you can create incredible online events.