Life Sciences: Unleashing the Potential of Webinars and Webcasts
We know that you're looking for meaningful engagement with your audience, in-depth reporting, and a way to brand yourself as the thought leader in your field. We have everything you need to make sure that your next webinar or webcast is a huge success—and we want it to be your best one yet!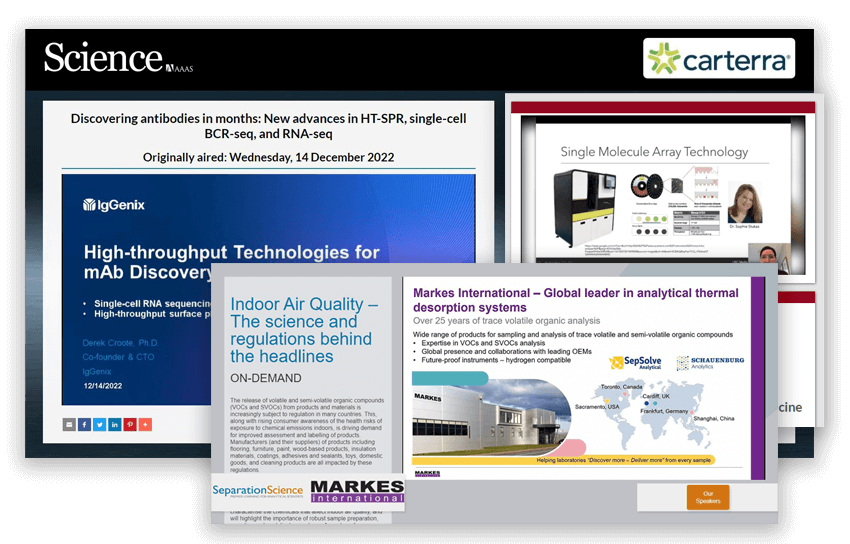 Reinvent Your Life Sciences Webinar and Webcasting Marketing Strategy
Talk with your audience, not at them
Your audience is ready to engage - are you?
With WorkCast, you have fifteen audience engagement features to choose from—including live Q&A, polls, and embeddable third-party widgets. Plus, we help you measure how engaged your audience is during your digital event in real-time.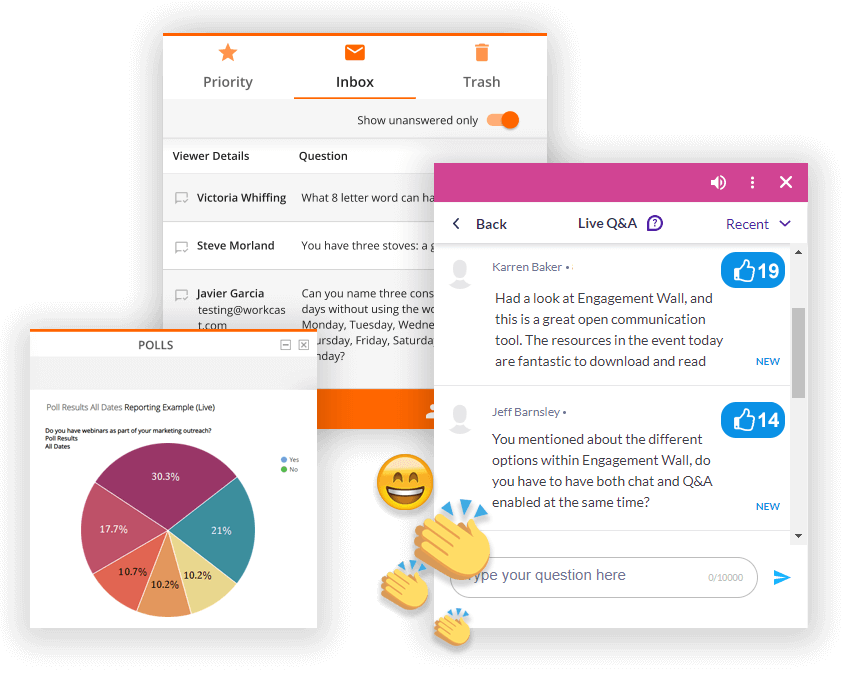 Thought leadership webinars and webcasts
Gone are the days of 'one size fits all' slides-only events. We're talking live moderated Q&A sessions combined with a mix of screen sharing and pre-recorded content, all within the WorkCast Studio. You can also showcase your on-demand and upcoming webinars and webcasts in a webinar library which can be public or protected.
Your audience will be more engaged, and you'll be able to provide the information they need in a format that makes sense for them.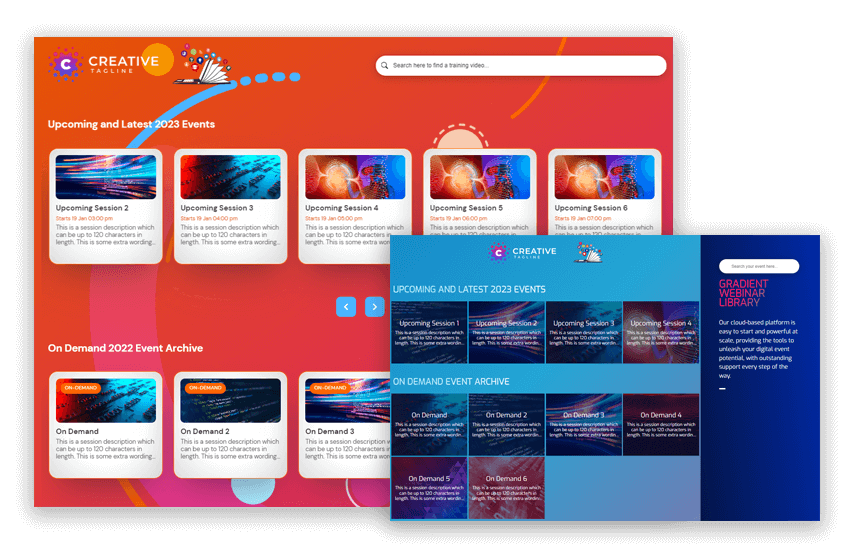 Actionable insights
Our webinar and webcast analytics tool can help you to create a more informed content strategy, allowing you to create content on topics that matter to your audience in a way they want to receive it. Whether you're looking at live event data or reviewing pre-recorded content, we've got everything you need right there in one place.
You can also customize reports to include only the information that matters to each of your sponsors, making it easy for them to dive into the data they care about.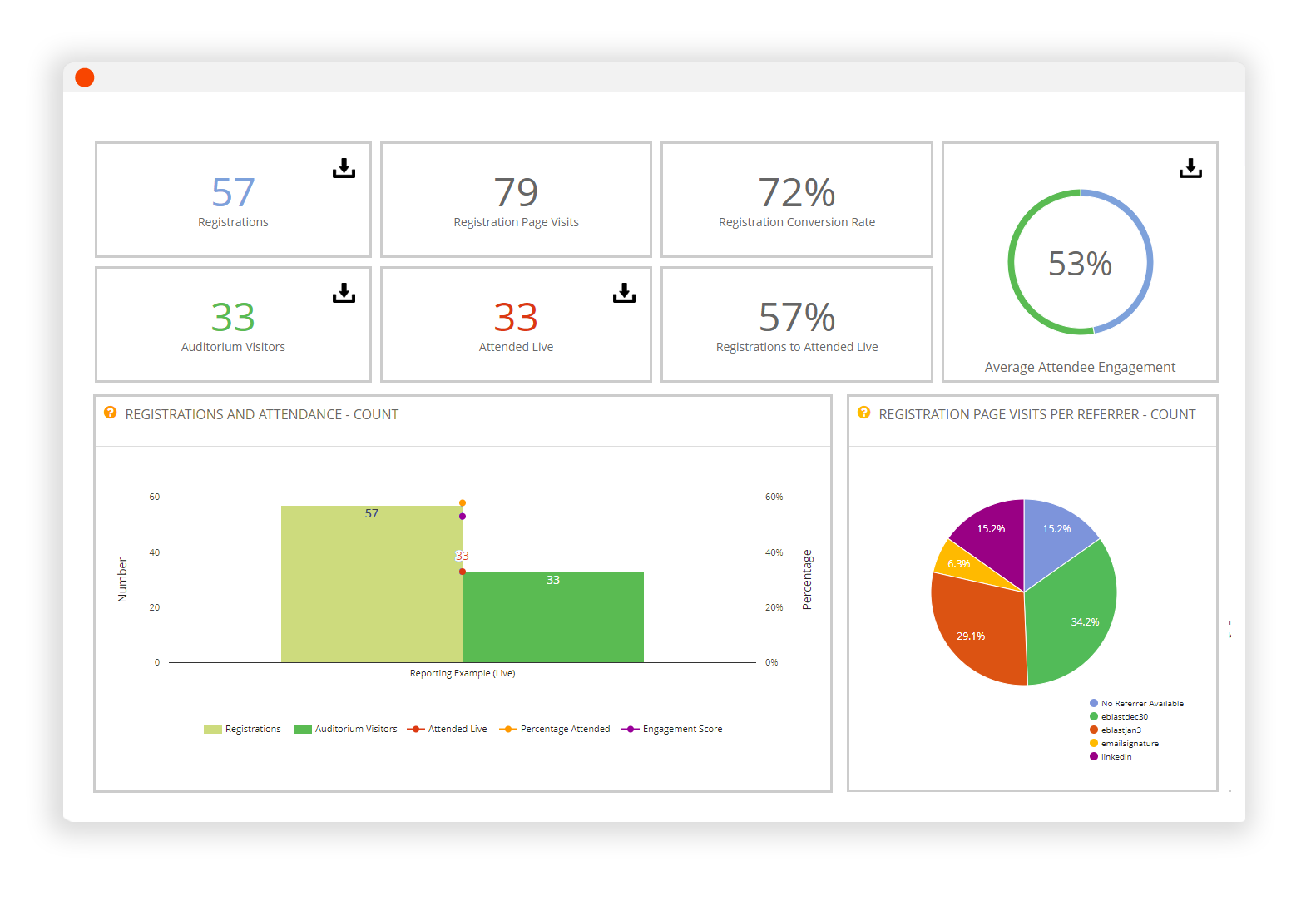 "WorkCast has a fantastic platform for hosting Webinars - it supports many formats for live / on-demand and more. The API access allows developments on top of the core platform and, when used with the embedded player, allows superb integration with existing sites."
Laurie G., Marketing Director (Source: G2)
Webinar & Webcast Case Studies from WorkCast
WorkCast Digital Event Solutions
Let's find the perfect fit
Explore WorkCast packages built to help you reach your digital event goals.
Give us a grilling
Book a demo tailored to your needs with one of our digital event experts.