Hybrid Event Platform
The WorkCast hybrid event platform can incorporate varied data streams, and we deliver our services based on what you want. Not what we think you need. We offer the flexibility to create engaging branded hybrid event solutions.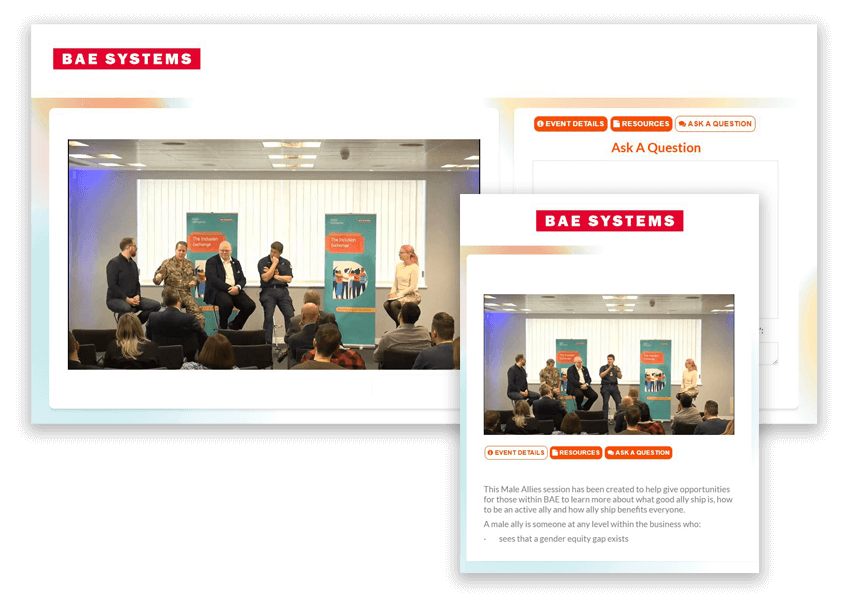 What is a Hybrid Event?
A hybrid event is a conference, seminar, or trade show that offers an online and in-person environment for delegates and speakers to attend, explore and engage with.
They're the next big thing, but we've been doing hybrid events for years.
On-Site & Remote Streaming 🎥
No two hybrid events are the same. That's why WorkCast offers multiple streaming options for your event - no matter what your in-house capabilities are, WorkCast has options to suit your needs.
✨ Unrivaled Expertise: Did we mention we've been doing this a while? WorkCast's hybrid events team help to build the experience that's right for you. Whether that's our in-house AV team or building a relationship with a 3rd party supplier.
‍💻 WorkCast Interactive: WorkCast's powerful Interactive Studio means you can essentially plug and play, and it allows you to bring together presenters from all over the world.
🎥 High-Quality Streaming Made Easy: Is your event a little more complex? WorkCast's hybrid event experience can stream RTMP right into our platform, so you get a high-quality stream with all the benefits of a WorkCast event experience.
👪 Accessible to All Audiences: With WorkCast, you can capture visual and audio in a way that is accessible to both in-person and online audiences through our unique vision mixing and screen sharing capabilities.
Reach & Engagement 🌎
Make your hybrid events memorable for both of your audiences by putting engagement at the heart of their experience.
🌉 Bridging the Gap: Bridge the gap between your in-person and online attendees with standardized engagement experiences - help them chat, ask questions, and interact in the same place at the same time.
🐝 Create Buzz: Create buzz that goes beyond the keynote. Breakout sessions, live chat, Q&A, polls, and more can all be tracked using our detailed analytics capabilities.
😀 Delight Your Attendees: Create an immersive and interactive experience with integrations that include gamification, leaderboards, and social media engagement.
👯 Build Relationships: Create opportunities for attendees, speakers, and sponsors to network and build connections directly in your event experience, whether they're in the venue or online.
Content Accessibility 👋
Be where your audience is. Hybrid events make your content accessible to your audience, wherever they are. However they like.
⛔ No Barriers: Physical events are challenging for working parents, people with disabilities, and anyone on a tight budget. With hybrid events from WorkCast, you can remove these barriers and allow your audience to interact with your content with ease.
🎥 Go Beyond the Live Event: Publish your live event recordings as on-demand videos with a few clicks so both audiences can interact with your content anytime, anywhere.
♿ Accessible to Everyone: Create an inclusive experience with closed captioning and translations. Using a unique blend of native technology and plugins, with WorkCast you can ensure your audience can consume your content in whatever way works best for them.
Scalability & Growth🌱
Hybrid can take your audience from the hundreds to the thousands, giving you a truly global reach and helping you to grow your business.
🌏 Global Reach: Extend your event beyond the limitations of a physical venue - no expensive travel, no worrying about venue capacities, no geographical limitations.
🙋 Bigger Audiences: Be where your audience is. 63% of people are more likely to attend a virtual event than an in-person event. With hybrid events, your potential audience is limitless.
🔗 Connect at Scale: Allow in-person and virtual attendees to create meaningful connections, have shared interactive experiences, and enhance engagement online, no matter where they are located.
📈 Grow Your Bottom Line: Bigger audiences mean more opportunities for engagement and sponsorship. From physical sponsor booths to online engagement tools, hybrid brings you and your sponsors the best of both worlds.
Workflows & Data 📊
Get actionable data and audience insights with a platform that integrates seamlessly with your tech stack, so you can stay connected to your audience and provide real-time ROI.
🌏 All-in-One Platform: Harness the power of an integrated platform where you can manage all of your event needs - webinars to virtual conferences to hybrid events - from one place.
🙋 Actionable Insights: Gain valuable insights and meaningful data from both your in-person and virtual attendees so you can make data-driven decisions that will grow your events - and your business.
💻 Reports at Your Fingertips: Run reports that include registration data, engagement metrics, and more. Keep your sponsors happy with bespoke reports that break down their most valuable interactions.
📈 Integrated into Your Tech Stack: Integrate both your live and online event data directly into your CRM so your sales teams won't miss any opportunities, including Salesforce, Marketo, HubSpot, and Eloqua.
Don't just take our word for it
Trusted by our worldwide customers. Businesses just like yours.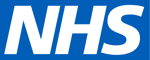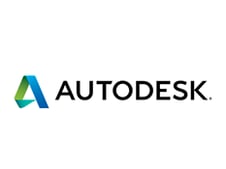 Ready For Hybrid Events?
Our dedicated hybrid events team will help you build and run your best events ever.