Webinar Libraries
Are you looking for ways to unlock long-term content value through a dedicated space to showcase all of your past, upcoming and future webinar content? We've got you covered with our easy-to-use libraries - making your content evergreen! 🚀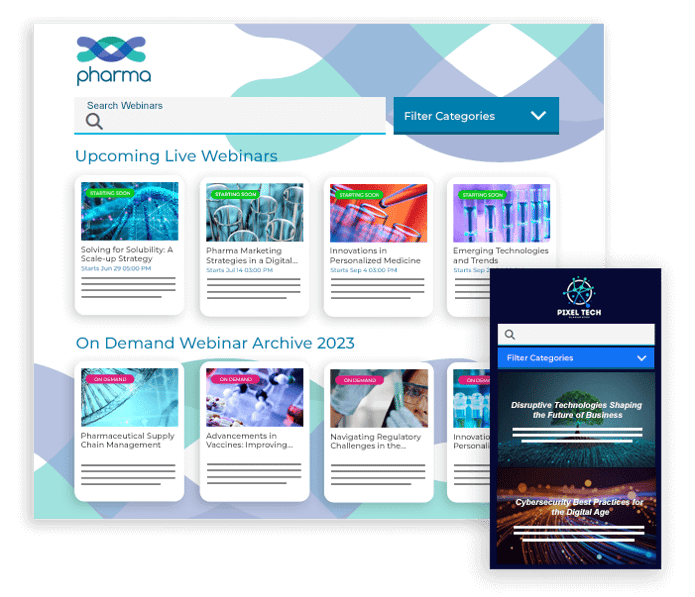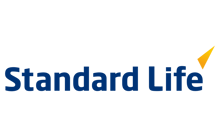 Overline
Create. Organise. Share. Webinars.
Use Webinar Libraries to unlock long-term content value by showcasing past and future webinars with exclusive resources in your own branded library.
Simply create your webinar library, attach & organize your content, and share it with your audience. Et voila... No more fiddling with clunky software or tearing your hair out over complicated setup processes!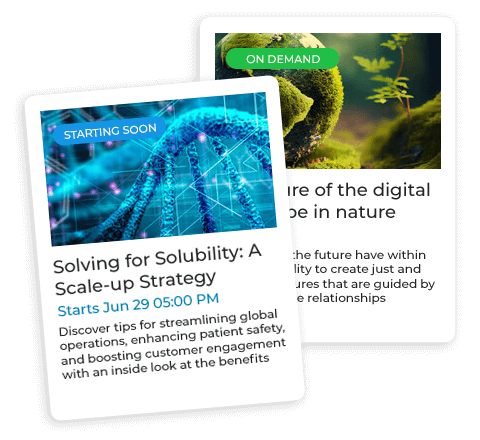 Update events in your webinar library with ease
Have the flexibility to swap out your content so your audience's finger is always on the pulse. Is your webinar now out of date? Host another and update your library in a few clicks 🖱
Seamless event registration using advanced webinar filtering and search capabilities
Filter webinars by category and search by title, so your audience can quickly find, register for and access the webinar content they're looking for. Plus, with elegant design and branding options for partners, your webinar library will help your content shine! ✨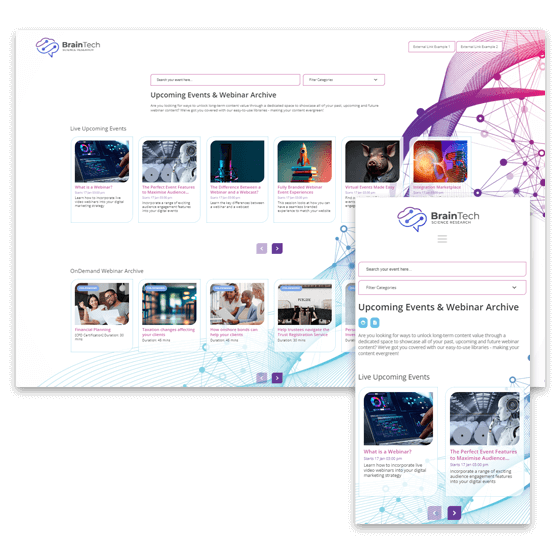 Maximise impact with powerful webinar analytics
We make it easy for registrants to sign up for the webinars they're most interested in and in turn make it easy for you to access all important data & webinar analytics on your library. See which sessions are watched and engaged with most to direct the future of your webinar programs. 📈
Unlock budget-friendly evergreen webinar content
Included with our Business Pro plan as standard so you don't have to worry about tallying up the costs for prolonged content hosting 💷
Plans to Power Your Webinar Library
To use Webinar Libraries, simply add your past and upcoming content to create a dedicated hub that supercharges the lifespan of your webinars. With WorkCast, you have complete control over the number of registrations you need each month, plus a wide range of features to take your digital events to the next level.
Business
100, 250 and 1000 registration tiers available per month
1 template with your branding
Business Pro
Up to 5000 registrations per month
3 templates with your branding applied
Enterprise
Registrations by agreement
Templates with your branding applied (by agreement)
Webinar libraries by agreement
"This was a transition a long time coming for our webinars and everyone we've worked with has been absolutely f**king fantastic!"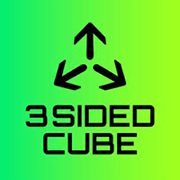 Accordion header
Who can use Webinar Libraries?
Webinar Libraries can be used by anyone who wants to create, share, and organize webinars. This includes businesses, organizations, educators, and individuals who want to communicate their message effectively through webinars.
What can Webinar Libraries be used for?
Webinar Libraries can be used for a variety of purposes, such as hosting live events, CPD accreditations, sharing pre-recorded content, organizing a series of webinars, and providing easy access to archived content. Webinar Libraries makes it easy to manage your webinars by offering tools for categorizing content, searching for specific titles, and showcasing past and future events.
I'm an administrator for my team, business, or institution. What kind of access controls are available with Webinar Libraries?
Webinar Libraries are publicly accessible through a unique URL that can be shared with anyone. Once visitors arrive at your library, they can easily view and access all of the content that you've organized within it. To ensure that users have complete control over their experience, they are prompted to register for each individual event, allowing them to handpick which content they'd like to interact with.
Are Webinar Libraries embeddable?
We're working hard to make Webinar Libraries embed-ready. Stay tuned as we continue to make updates to our platform, ensuring that our users have access to all of the features they need to create the perfect webinar experience.
Back to top
Ready to unlock long-term webinar content value?