Mini VE - Virtual Events
The affordable and user-friendly virtual event solution - Mini VE gives you everything you need to create engaging 'mini' virtual events without the complexity that comes with other platforms.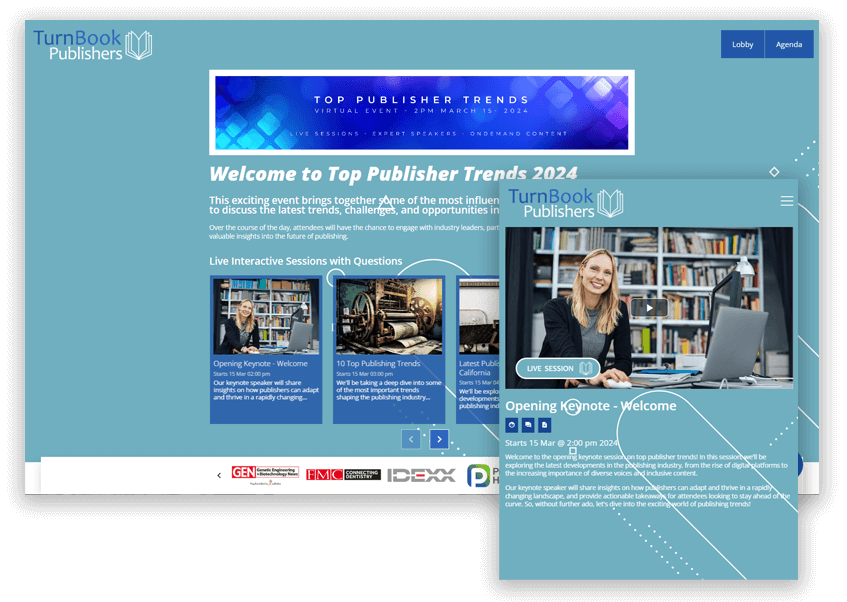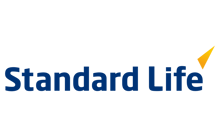 Overline
Create. Organise. Share.
Use Webinar Libraries to unlock long-term content value by showcasing past and future webinars with exclusive resources in your own branded library.
Simply create your webinar library, attach & organize your content, and share it with your audience. Et voila... No more fiddling with clunky software or tearing your hair out over complicated setup processes!
Virtual event sponsorship power-ups
Maximize your virtual event sponsor's ROI by leveraging our Mini VE template to secure prime real estate in the lobby, including prominent logo placements, features in resources, and an engaging virtual event overview.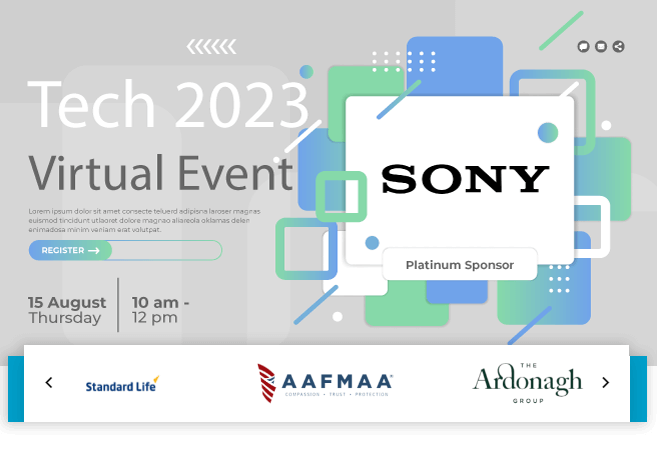 Unrivalled virtual event branding capabilities
You're the star of the show, your Mini VE virtual event branding should reflect this. That's why we set you up for success with a fully branded master Mini VE template so your voice can shine.
Mini VE audience engagement essentials
Gone are the days of passive audience experiences and one-way conversations. With our comprehensive suite of virtual event engagement features, your event becomes a dynamic and interactive platform that sparks meaningful connections, drives participation, and leaves a lasting impression on every attendee. Prepare for an unparalleled virtual event experience that captivates and connects like never before.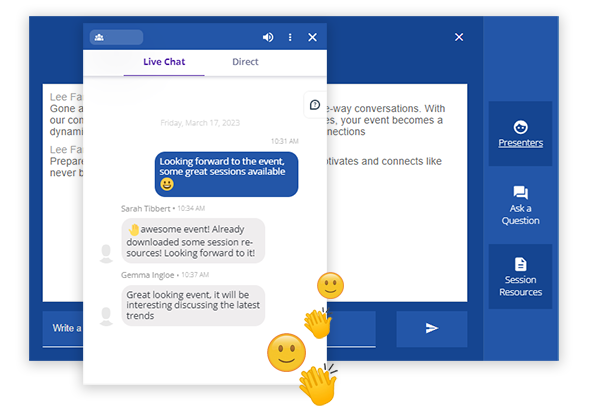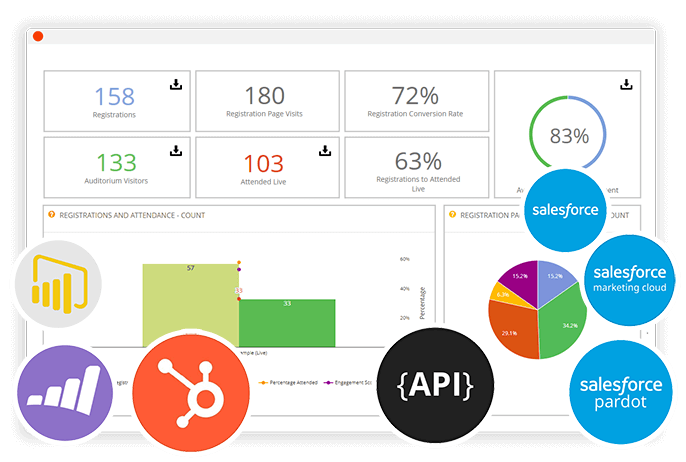 Data-driven virtual event analytics
Access real-time data and analytics for your virtual event, gaining valuable insights into your target audience like never before. With interactive features such as engaging polls, dynamic Q&A sessions, and seamless integration with third-party tools, you can dive deep into the minds of your attendees, all while enjoying the convenience of accessing these features directly within your keynote and speaker sessions.
Plans to Power Your Mini VE
Use Mini VE to unlock the full potential of your virtual events with WorkCast as your trusted partner. Seamlessly add sessions and effortlessly organize your virtual event content into well-defined categories, ensuring a streamlined and engaging experience for your attendees.
Business
100, 250 and 1000 registration tiers available per month
1 template with your branding
Business Pro
Up to 5000 registrations per month
3 templates with your branding applied
Enterprise
Registrations by agreement
Templates with your branding applied (by agreement)
Webinar libraries by agreement
"Great interface for an event - really stands out from other providers. Having attended a lot of events and suffering Zoom fatigue, this was different and enjoyable."

Accordion header
Who can use Webinar Libraries?
Webinar Libraries can be used by anyone who wants to create, share, and organize webinars. This includes businesses, organizations, educators, and individuals who want to communicate their message effectively through webinars.
What can Webinar Libraries be used for?
Webinar Libraries can be used for a variety of purposes, such as hosting live events, CPD accreditations, sharing pre-recorded content, organizing a series of webinars, and providing easy access to archived content. Webinar Libraries makes it easy to manage your webinars by offering tools for categorizing content, searching for specific titles, and showcasing past and future events.
I'm an administrator for my team, business, or institution. What kind of access controls are available with Webinar Libraries?
Webinar Libraries are publicly accessible through a unique URL that can be shared with anyone. Once visitors arrive at your library, they can easily view and access all of the content that you've organized within it. To ensure that users have complete control over their experience, they are prompted to register for each individual event, allowing them to handpick which content they'd like to interact with.
Are Webinar Libraries embeddable?
We're working hard to make Webinar Libraries embed-ready. Stay tuned as we continue to make updates to our platform, ensuring that our users have access to all of the features they need to create the perfect webinar experience.
Back to top
Ready to unlock bite-sized virtual events with Mini VE?