Digital Events for Associations
We believe that associations are more than just groups of people who share a common goal. They're a community. And the best communities have members who are engaged, involved and invested in what they do together. That's why we've built a platform designed specifically for empowering these communities through digital events, education programmes, and sponsor partnerships.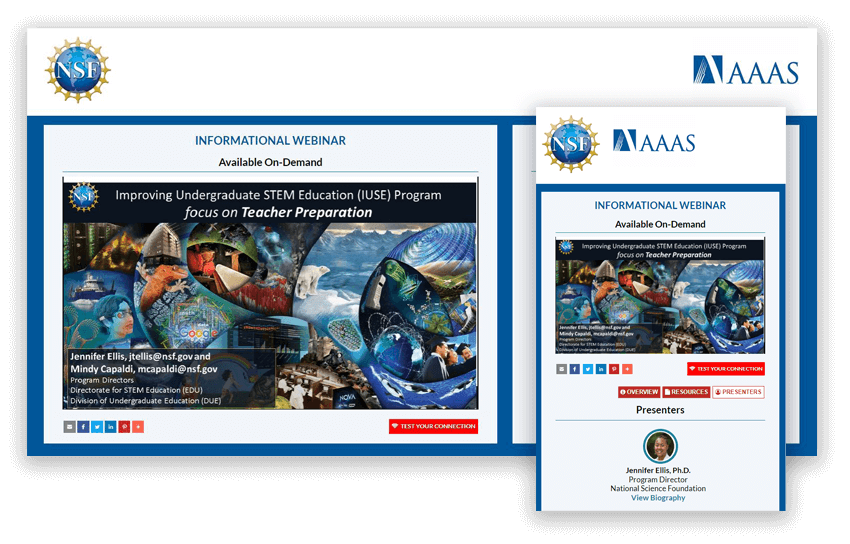 Scale Your Membership and Retention Strategy
Keep your members engaged
Increase membership retention by raising your association's profile by demonstrating a commitment to members. Help professionals build successful careers with educational resources that offer guidance and support while staying top-of-mind as leaders in the space. Your members will be more engaged if they feel that your association is a resource for them, not just an event where they go to see and be seen.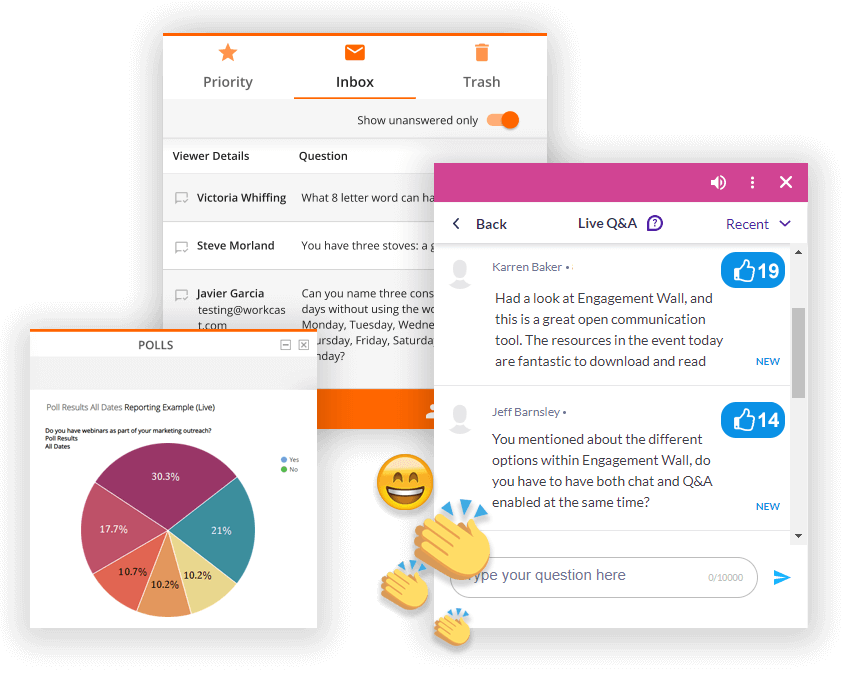 Scale educational programmes
Create a portfolio of CPD digital learning experiences using WorkCast webinar libraries that are feature-rich, flexible, and offer the right accreditation.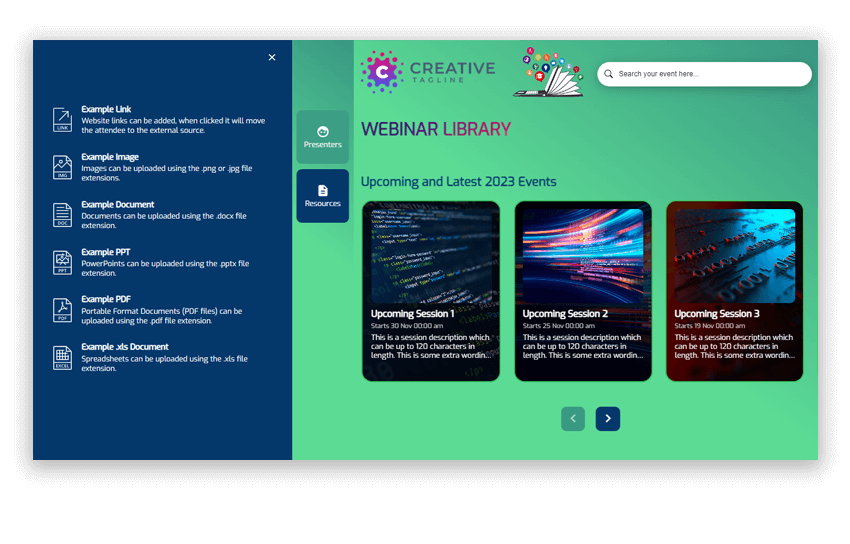 Strengthen sponsor partnerships
WorkCast makes it easy for you to ensure your sponsors get the most from their sponsorship, meaning you can build mutually beneficial relationships that can be leveraged to create new revenue streams.

We offer a full suite of features your sponsors will love. From fully branded sponsor booths and audience engagement tools, to detailed reports that highlight the most important metrics for your sponsors.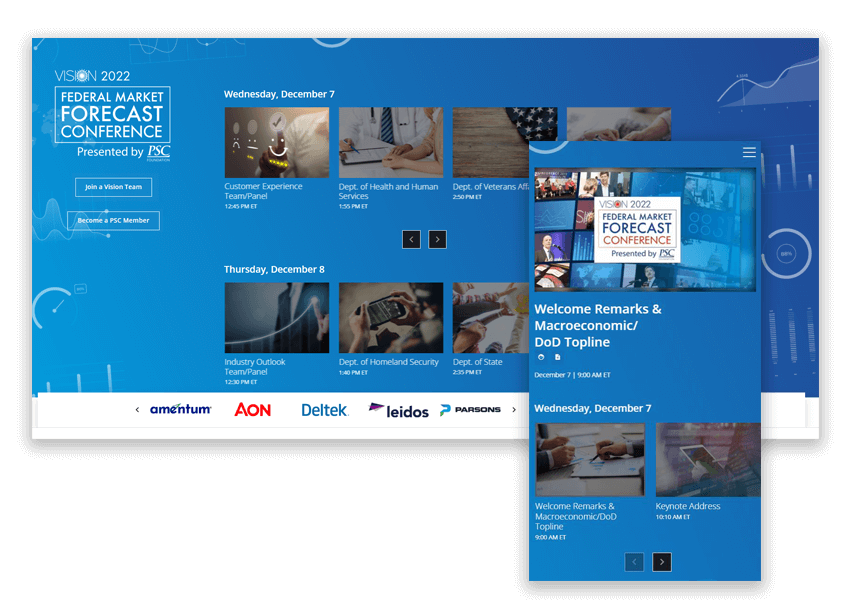 "WorkCast, in the short time I worked with them, was able to meet every need of this conference and be more than just a helpdesk. They were part of our team. Not just their team and our team, we kind of collaborated to be a team to make this a success for the attendees and the staff."
Ann Westpy, Head Director of Education and Events, CMA
Software AG: 2.7k Resource Downloads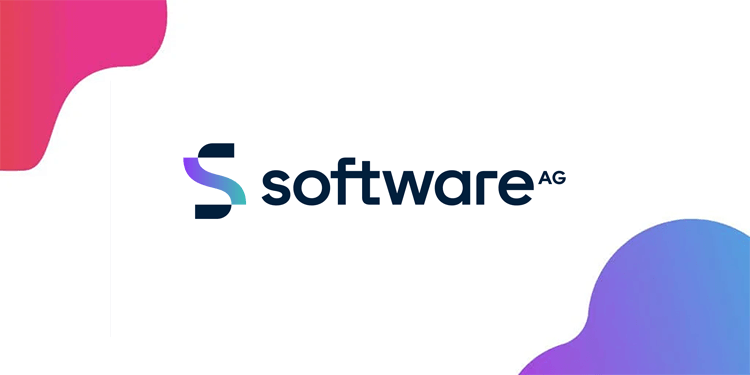 Case Study
Software AG: 2.7k Resource Downloads
Software AG was keen to stage their first-ever virtual event to promote their latest product release. With multiple keynote speakers, breakout sessions, and live text Q&A, see how Software AG maximized audience engagement.
Read
CMA: Increased Conversion Rate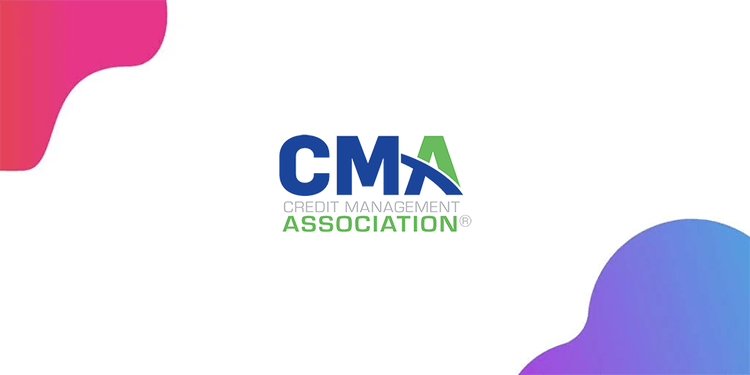 Case Study
CMA: Increased Conversion Rate
CMA needed to find new ways to connect with its members and maintain its presence amongst financial experts.

Read
WorkCast Digital Event Solutions
Let's find the perfect fit
Explore WorkCast packages built to help you reach your digital event goals.
Give us a grilling
Book a demo tailored to your needs with one of our digital event experts.