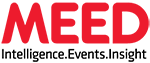 MEED: 2.4k+ Registrations
Middle East Economic Digest (MEED) launched a webcast series that saw a significant increase in engagement from subscribers, who were able to interact directly with editors in real-time.
MEED launched a new webcast series using WorkCast's powerful platform
60+
Self-Service Events
MEED have run over 60 live events with the support of WorkCast's team.
19
Countries
MEED's live broadcast is regularly viewed across 19 countries.
2.4k+
Registrations
MEED's first event was an unprecedented success with nearly two and a half thousand registrants.
MEED run a regular live webcast to subscribers
MEED has been working with WorkCast for several years to run commercial webinars for their large-scale online audience. They launched MEED Live using the WorkCast self-service live webcast platform.
We spoke to MEED's Director of Marketing Solutions, Eugene Kerrigan, to discuss the launch.
The Challenge
MEED had been running webinars since 2006 with various publishers, however, their webinar programs never gained the kind of momentum the company anticipated. So, there were high expectations when it came to the launch of MEED Live, as MEED wanted to see their webcast series take off and gain traction with their online audience.

MEED had also decided to take the webcast production in-house and use WorkCast's self-service license, rather than rely on external studios and third parties, so they built their own studio in their Dubai offices to live stream to their subscription base weekly with little previous knowledge, but support from the WorkCast team.
The Goal
MEED aimed to encourage real-time interactions between editors and subscribers and give them the chance to elaborate on their content in the most appropriate and informative way.
They also wanted to do something different with the WorkCast platform, which is why MEED decided to run live webcasts on a regular basis as a new and interactive way to deliver content directly from editors to the subscription base.
How WorkCast Helped
WorkCast provided in-person support in MEED's Dubai offices for the first live stream to ensure that the webcast went smoothly.
MEED was provided with the WorkCast's LiveU hardware, so all they needed to do is plug it in to begin streaming their live webcast.
WorkCast's support team continues to offer support and guidance over the phone or email, to answer any questions and resolve potential issues.
MEED was able to reduce costs, as they were able to use WorkCast's self-service webcast platform to live stream from their own offices.
The Result
The MEED Live webcast series saw a significant increase in engagement from subscribers, who were able to interact directly with editors in real-time. They were able to interact and communicate with their global audience, as they attracted attendees from 19 different countries, across 3 continents and reduced costs by streaming the events themselves from their own offices.
About MEED: Middle East Economic Digest
Established in 1957, MEED is a senior management media brand and business intelligence tool that is responsible for delivering business information and news, intelligence, and analysis on Middle East economies and activities through their subscription-based website and magazine.
Learn About Webcasts
WorkCast creates high-quality event broadcasts so your business can reach a global audience. Learn more.
Learn About Webcasts
"For MEED, what excited us was the engagement we got from our subscribers. When we saw how much they engaged with our editors that's what got us excited as a business about doing something slightly different with the platform. We use [webinars] on a regular basis as a new and interactive way to deliver our content direct from our editors to our subscription base."
Eugene Kerrigan
Director of Marketing Solutions, MEED