Non-Profit Institution, Hybird Events
Bombora: Virtual and Hybrid Events for 1000+ Attendees
Bombora needed a virtual event hosting platform that was robust, compatible, and worked within their needs.
WorkCast's platform was a reliable and scalable solution for Bombora's events.
3
Years
Bombora has been delivering broadcast-quality event content with the WorkCast platform.
1k+
Attendees
Bombora's events have attracted in-person and virtual audiences of over one thousand attendees.
51%
Attendance Rate
Bombora's project-managed events have increased their average attendance rate with the WorkCast platform.
Transforming events with our powerful online event platform
Bombora needed an online event hosting platform that was robust, compatible, and worked within their needs.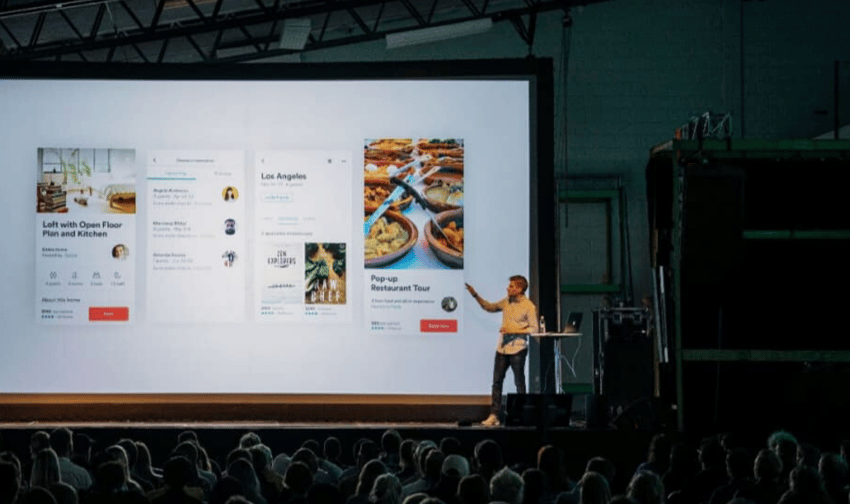 In the past, Bombora had issues with the reliability of different streaming platforms and wanted one provider that they could use to deliver reliable streams on a daily basis, and WorkCast did just that.
The Goal
The main goal was to keep their clients happy - which included Marriott, HSBC, CNBC, Thomson Reuters, among others - by delivering a reliable service to take the pressure out of livestreams.
Another major goal was to develop better branding. Bombora needed to be able to create templates for different clients and be able to amend them on our own to match client specifications.
How WorkCast Helped
In their own words:

"WorkCast listened to our requirements and was happy to work alongside our team to create the best possible workflow for our company. Our account manager was tremendously helpful, and we never felt pressured at any point into purchasing anything that wasn't required.

Before we agreed on anything, we ran several tests to make sure the platform would suit our needs. We worked closely with the technicians to make sure we were optimizing streams on the platform and had regular meetings about our needs and what was in the development pipeline.

The actual hosting platform also had everything we required at a reasonable rate. One of the most important factors was not limiting the amount of time we could stream or viewers we could have.

Most importantly, our clients are happy which makes us happy, we never have to worry if people are able to view the stream from different devices nor do we have to worry about duration or maximum viewer restrictions. The reliability of the platform has helped us maintain our client relationship and win new clients."
The Result
Working with WorkCast offered Bombora's clients a reliable, high-quality streaming service that they could view from any device. The enhanced streaming service, combined with increased branding has allowed Bombora to exceed the expectations of their clients and improve customer retention.
About Bombora
Bombora produces broadcast-quality content for businesses including webinars, webcasts, and livestreams. With a Clerkenwell studio and
access to a range of studios throughout London, alongside a highly experienced production team, Bombora offers a top-quality, end-to-end service.
Bombora also delivers bespoke content tailored to their clients' needs like motion graphics animations to add branding to a webcast, or social video to drive audience uptake.
Bombora is based in central London, servicing the UK and worldwide.
Project Managed Online Events
WorkCast has dedicated teams of online event project managers around the world. Learn how they can help your business create your best ever webinars, webcasts, hybrid, and virtual events.
Project Managed Online Events
"I would definitely recommend WorkCast, they have become an extension of our live streaming team, they've listened to our requests and we can see these being implemented within the platform. WorkCast listened to our needs, they were very accommodating and the reliability of the platform has helped us maintain our client relationships and win new clients."
James Haverson
Studio Manager, Bombora