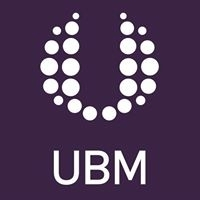 UBM: Self Service Webinars
Having found success with WorkCast's managed service, UBM wanted to take a more hands-on approach with WorkCast's self-service webinars.
WorkCast helped UBM transition from managed webinars to self-service events
2,543
Registrations
To Join UBM's self-service webinar sessions.
35%
Engagement Rate
UBM used interactive webinar features to encourage engagement during sessions.
17.6k+
Landing Page Visits
To UBM's webinar registration and information pages.
Transforming enterprise webinars using our self-service platform
We spoke to Ricky Abate, the Content Marketing Manager at UBM EMEA about his experience moving to WorkCast's self-service webinar solution from managed events.
UBM wanted to engage its customers and produce an unlimited amount of high-quality webinars. So they decided to team up with WorkCast.
The Challenge
UBM had been using the WorkCast managed events solution to run their webinars for the past 18 months, which took the stress out of webinars for them, as the WorkCast team provided them with a premium level of support.
However, they wanted to move to the self-service webinar option, which meant that they would be running their webinars themselves with the WorkCast event team on-hand via phone or email if they had any questions or ran into any issues.
The Goal
UBM wanted full control over its webinars by leveraging the branding and customization capabilities of WorkCast's self-service platform.
The company wanted the freedom and flexibility to run an unlimited number of webinars throughout the year by themselves, so they could drive increased real-time engagement and interaction with their audience.
How WorkCast Helped
WorkCast helped UBM to easily run an unlimited number of fully-branded webinars throughout the year using our self-service option.
Helped to facilitate a two-way interaction between UBM and attendees with features, like Q&A and live chat.
WorkCast's events team provided support to UBM via email or phone if they ran into potential issues or had any questions.
Enhanced UBM's online event experience by enabling full control over their webinars, including branding and templates.
The Result
UBM attracted over 2,300 registrations to their webinars, which had an average engagement rate of 35%. By using interactive features, such as Q&A, UBM were able to increase their engagement rate with global audiences and attract approximately 17,635 visits to their event landing pages.
About UBM
As one of the world's leading event organizers, UBM was a household name. Since 2018, they've been a part of Informa Markets.
Informa Markets creates platforms for industries and specialist markets to trade, innovate and grow. Through more than 450 international B2B brands, they provide opportunities to engage, experience, and do business via live and virtual experiences, specialist digital content, and actionable data solutions.


Learn About Self-Service Events
We offer a range of online event support options from fully project-managed events, to self-service webinars and virtual events. Learn more.
Learn About Self-Service Events
"We use the WorkCast managed event solution. I found this is a really, really great solution when you're new to running webinars because the team offer a lot of support and help us through every step of the process."
Ricky Abate
Content Marketing Executive, UBM