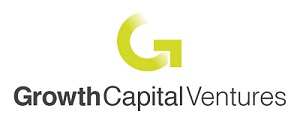 Investment, Managed Webinars
Growth Capital Ventures: 15+ Managed Events
Growth Capital Ventures has increased lead generation and generally revolutionized their communications strategy since making webinars a key part of their marketing toolset.
WorkCast helped Growth Capital Ventures create performance webinars with ease
15+
Self Service Events
With easy to create self-service webinars, Growth Capital Ventures have created more webinars than ever before.
41%
Conversion Rate
The number of invitees that signed up for Growth Capital Ventures webinars.
5
Years
Growth Capital Ventures have been working closely with WorkCast for 5 years to create incredible webinars.
Growth Capital Ventures use WorkCast to host their online events and webinars
We spoke to Head of Digital at Growth Capital Ventures, Dan Smith, about their decision to use WorkCast to host their online events and webinars and how they use the platform for education and thought leadership.
The Challenge
Growth Capital Ventures opted for the self-service webinars licence, so that they could have full control over their webinars.

This meant that they were required to run their webinars themselves, with the WorkCast events team available via email or phone if they had questions or issues.
The Goal
Growth Capital Ventures aimed to use WorkCast's self-service webinar platform to create engaging content in an easy and efficient way, using the various interactive features to tailor the experience to their target audience.

The company's focus was to educate and inform their audience on everything - from investment schemes to how to raise investment as a startup.
How WorkCast Helped
Using the self-service webinar option allowed Growth Capital Ventures the ability to create content in a quick, easy and efficient way.
Growth Capital Ventures leveraged the customization, interactive features of the WorkCast's platform to create a personalized experience for attendees.
Growth Capital Ventures were able to to deliver traditional-style presentations, Q&As and poll-style discussions.
WorkCast's events team provided webinar knowledge and expertise to help Growth Capital Ventures run their webinars autonomously.
The Result
The whole focus for Growth Capital Ventures was to educate their audience. With an aim to expand their online event activity, they were able to increase real-time engagement and interaction with their audience by running over 15 webinars. In fact, they drove an average conversion rate of 41% with their latest webinar.
About CBI: Confederation of British Industry
Growth Capital Ventures is a growth-focused investment firm. They've been using WorkCast as their webinar provider since 2017.
Launched in 2015, by co-founders Norm and Craig Peterson, the business has evolved over the last 5 years, but their mission has remained focused to back the game changers, the innovators and value creators. Those who make a positive difference to the way people live and work.
Whether that's the UK's first app only and most trusted bank, or a tech startup that's transforming the way businesses engage employees and strengthen culture; their mission is the same, identify and accelerate those businesses with the potential to grow, scale and create value.
Self-Service Webinars
WorkCast's self-service webinar platform is built to help your business run the best events it ever has. Learn more.
Self-Service Webinars
"I've had the pleasure of working with WorkCast in various capacities over the past 5 years...Their knowledge and experience really is second to none."
Dan Smith
Head of Digital, Growth Capital Ventures