People are always trying to make things bigger and better and the same holds true for online events. Often, we're asked: "What more can we do?" by customers who are looking to take their webinars to the next level and our response is always the same: "How long is a piece of string…?"
The truth is, most webinar platforms provide endless possibilities when it comes to chopping and changing features and functionalities - with various interactive features, integrations and widgets available - so, you can create a truly bespoke event experience for attendees.

However, this raises the question: when does a webinar become a virtual event?

Well, a webinar is defined as an online seminar that connects the audience to the webinar host, whereas a virtual event is a multi-session online event that involves people interacting in a virtual environment, rather than a physical one.

Why Take Your Physical Event Online?
Have you ever wondered how you could transform a conference into a virtual event? You may be asking yourself if that's even possible, but we can assure you it's totally achievable. Hosting a physical conference poses a whole bunch of potential issues, such as venue hire, catering costs, carbon emissions from travel to and from the venue and sudden event cancellations - but, you can avoid all of these issues, while reaping the same benefits by running your event online.
⟶ Event suddenly cancelled due to unforeseen circumstances? Our Virtual Events may be the answer you seek. Find out more.
You may be concerned that by running your event virtually, you will prevent attendees and presenters from interacting and networking, however, this is not the case. Two-way interaction is at the heart of all virtual events and in fact, virtual events often give attendees event more opportunities to interact with presenters and sponsors, as they can utilize functionality, such as live Q&A, chat, virtual booths and event breakout rooms.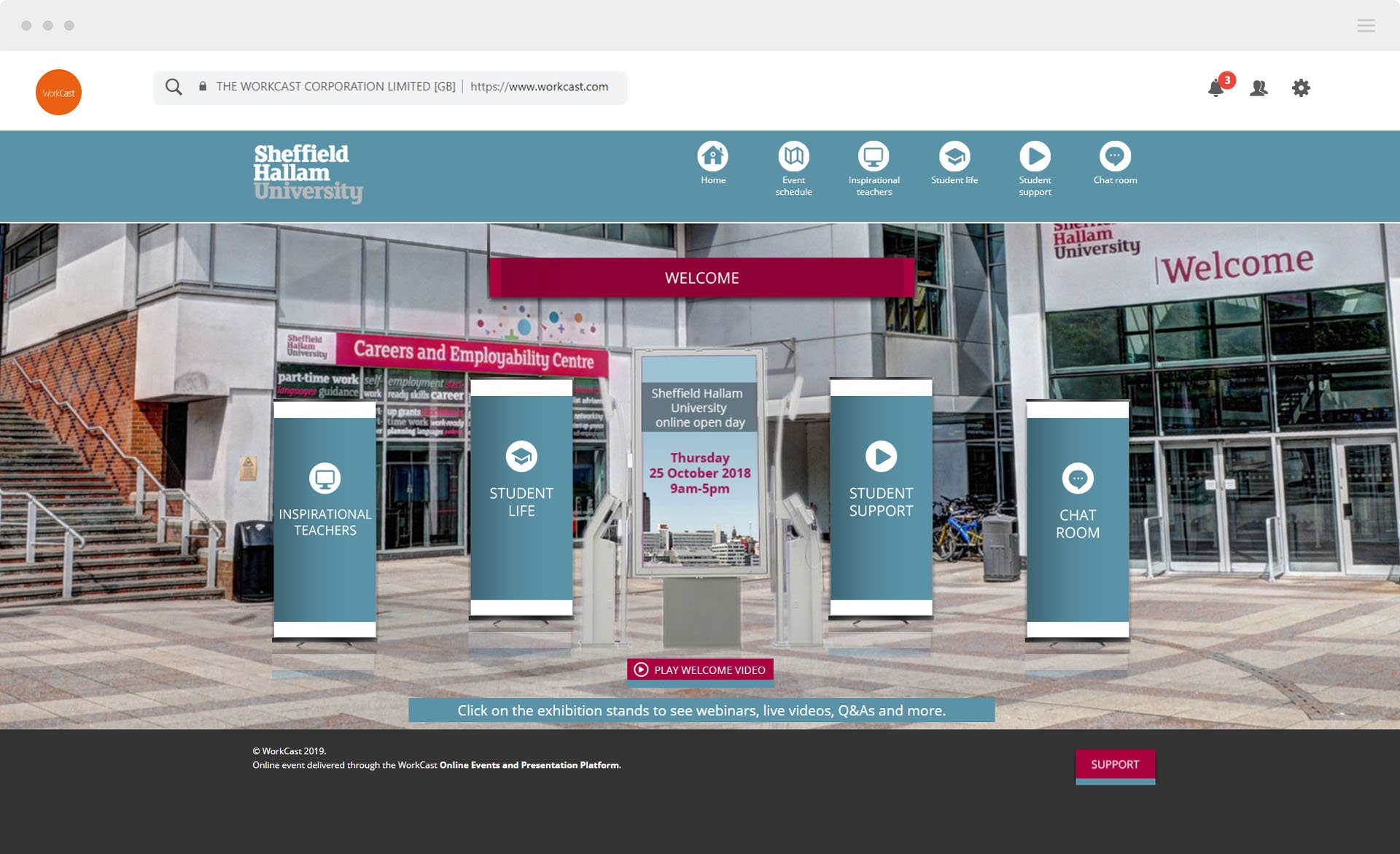 It's a daunting experience for most people to approach a stranger to ask a question as a conference or event, which is why it's not surprising that: "47% of people are more likely to ask a question at a virtual event." You'll also drive increased engagement, extended global reach and attract up to 63% more people to your online event than if you hosted it physically, which just goes to prove why so many businesses are making the transition from in-person to online.
How to Create a Successful Virtual Event
When it comes to producing a virtual event, you still need to put in the same amount of effort as you would when making any in-person event. Therefore, the success of your event is reliant on you focusing on the following: preparation time, branding, event support and running multiple sessions.
Enlist the help of a project manager to oversee the planning and implementation of the online event and ensure that each team member is aware of their roles and responsibilities to make sure the event runs seamlessly.
1. Time
When it comes to planning virtual events, time is not to be underestimated. Always make sure you give yourself enough lead time to plan and produce the event, as virtual events take considerably longer to plan than a standard webinar. This is due to the bespoke nature of virtual events, which we often create on a case-by-case basis and tailor to the audience first and foremost.
Despite general consensus, the creation of the event itself is not the time-consuming part of the process. Instead, the pre-production process and content creation takes up the most amount of time. Make sure you create a narrative with your content and understand its purpose, as you want attendees to find it valuable. Only once you have established your key objectives and have a general outline of your content, can you start creating your event.
Ask yourself: "What do I want the audience to take away from this event and how do I achieve this?" If you can answer this, then you're well on your way to success.
2. Branding:
Consistent branding across all channels increases revenue by 23%. So, when it comes to your online event, branding is more important than ever.
One of the many benefits of hosting a virtual event are the branding opportunities, as online events are customizable to suit your needs and your brand. Virtual events give you the perfect opportunity to make your brand shine and you can do this by:
Using your brand logo
Adopting your brand's fonts and colors
Using visual elements that match your brand's style and personality
Utilizing imagery from other channels, like your website, social media and more
By following these simple branding steps in your virtual event, you can promote brand awareness, improve brand recognition and customer loyalty.
3. Event Support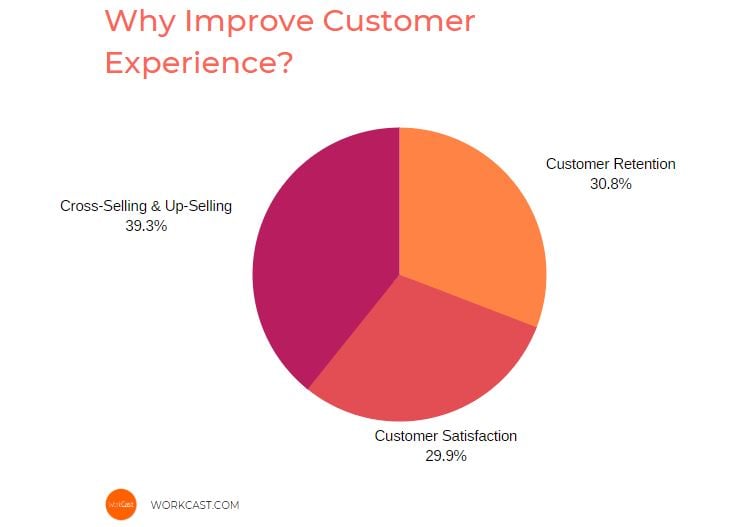 Customer experience is the number 1 priority for SaaS companies in 2020. 86% of buyers are willing to pay more for a great customer experience, which is why having an expert events team on-hand is essential to the success of your virtual event.
Like any event, you want your virtual event attendees and presenters, alike, to have a good user experience. This means ensuring that each team member is aware of their roles and responsibilities prior to the event and conducting several dry runs beforehand to make sure the event runs smoothly.
Appointing a moderator for the event will also help to improve the customer experience, as their varied role keeps all of the wheels metaphorically turning throughout the duration of the virtual event - with responsibilities including outlining the agenda to tracking attendee chats, administrating Q&A sessions, managing unexpected issues and more.
4. Run Multiple Sessions
A good virtual event is one which is immersive and interactive for the audience. This is often achieved by running multiple sessions throughout the event - ideally a combination of pre-recorded and live sessions - launching over a few hours or even days. These sessions will be typically launched according to your agenda and should accompany a variety of other 'rooms'. These can include, but are not limited to, a lobby, a networking room, an exhibition area and a resource library.
Pro Tip:

Keep your sessions short and sweet and offer breaks in between to allow opportunities for attendees to network in breakout rooms.
Final Thoughts
Now you understand how to transition your physical event or conference to a virtual event and the benefit of doing so, you can begin your first virtual event strategy.
We always suggest at least a 4 to 6-week lead time for any virtual event promotion, so ensure you begin planning your event well ahead of your launch date. After all, you don't want to create an amazing online event only to have no one show up because you didn't have enough time to promote it.
Once you have the ball rolling on your virtual event promotion, you can start preparing your speakers and creating your content for implementation. It's essential to use this time to explore your virtual environment, so you're not only familiar with the platform, but so you can ensure that everything is in place.
Now for the fun part.
Your online event is ready for launch. While you run your sessions your event support team will work in the background to ensure everything is running smoothly, so you can focus on the more important things - like engaging with attendees. After you've finished, follow up with attendees to let them know your event will be available on-demand and continue the relationship by providing them with additional resources. That way, you can squeeze every last drop of out of your event.