Marketers are always looking for a way to reach more people. In a world where potential leads have high expectations, is there a perfect B2B Content Marketing tool?
Many have suggested that webinars are the ideal content solution but are they too good to be true? Let's find out…
The State of the Union:
In recent years, content marketing has swept aside traditional marketing methods. In fact, companies without a content marketing strategy are increasingly at risk of looking old hat, and in business there's nothing worse.
For those who have embraced content, there are five pillars of focus:
Thought leadership
Subtle marketing
Influence building
Brand loyalty
Sales support
Ideally, good content marketers will always be looking for ways to incorporate more than one of these pillars with every piece of content they create. With the ideal being the opportunity to incorporate them all.
In their latest survey on B2B marketing, HubSpot found that 88% of B2B marketers have incorporated content marketing into their digital mix up. That means 2016 is shaping up to be, well and truly, the year Content is crowned King.
But while the digital sphere is being flooded with content (76% plan to produce more content than they did last year) a new question has arisen:
What does good content look like? And how can you produce more of it?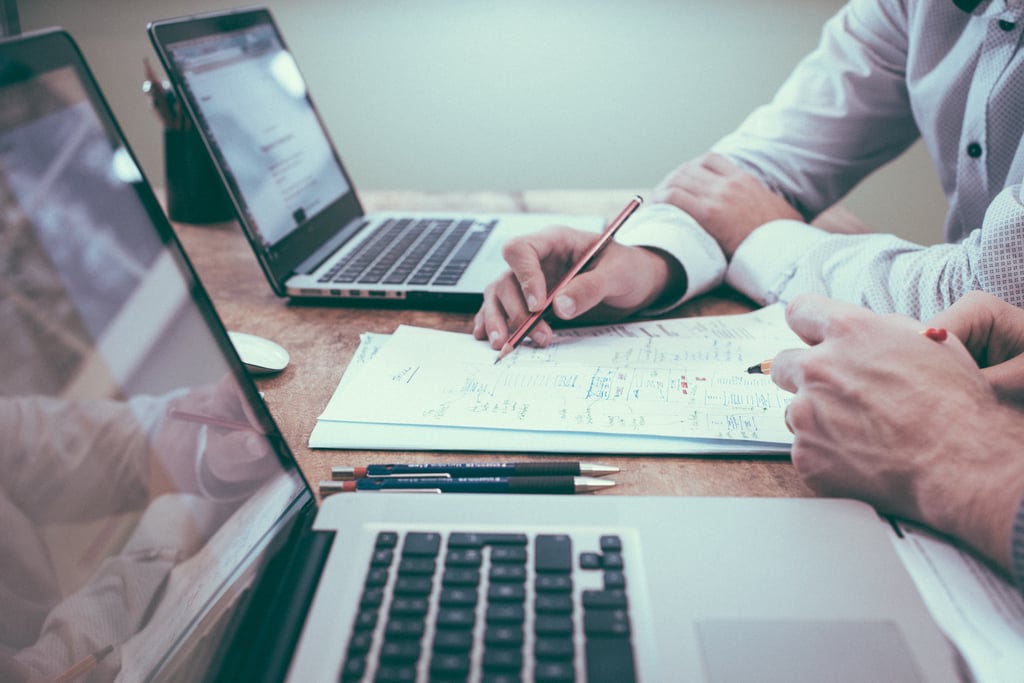 New and Improved:
It's no longer the case that writing a few blogs and sticking them up on your website is enough to attract good leads to your site. Blog posts may attract visitors but, increasingly, we need better ways to keep them engaged long enough to transform into leads.
Traditionally, the best way to generate leads was to hold a physical event, and according to HubSpot this method still ranks as the number one most effective way to gain leads.
However, the reality is that most of us don't have to time to attend physical events, which take at least a morning of our time, let alone host them. Cost notwithstanding, the fact is that, while physical events have their place, most of us need other options when considering our content marketing.
With the same opportunities to attract and engage potential customers, webinars are the digital age's answer to the physical event. When done right, webinars are ideal for lead generation, thought leadership, brand awareness and even revenue generation. So it's no surprise that they came in a close second on HubSpot's list of most effective content tactics.
Think of the Buyer's Journey:
Today, the buyer journey is often a long and complex path. Getting your lead to complete a sale is not unlike trying to guide Frodo to Mordor and back. Worse, buyers are savvy to overt marketing tactics. This is especially true for services oriented B2B companies who are tasked with selling concepts rather than objects.
Marketing is no longer about simply broadcasting a message and hoping enough people see it. It's about really taking the time to understand your buyer, building a persona around them, and thinking of ways to make them happy. Happy leads become satisfied customers.
Knowing your audience can make all the difference, content makes leads happy, but not all leads respond to the same content. Some people prefer to consume their content in blog-sized chunks whereas others prefer visual content, like infographics or video. 75% of CEO's prefer video content [sic] for example, so it's probably a good idea to consider a variety of content styles as well as engaging presentation slides.
WorkCast Webinars are ideal for this kind of multi-style content production. They provide the visual content that some buyers crave while giving you the opportunity to include written content (blogs, eBooks, whitepapers) in a resources bar as well as in the presentation itself.
In that sense it's a one stop shop for your buyer. It means they don't have to go anywhere else looking for content and potentially puts them in the fast lane towards sales. Good right?
What's In it For Me?
It's always important to keep your audience in mind when creating webinar content. But, at the end of the day, you still want to reach your targets. When it's hard enough for marketers to prove the worth of the content they produce, surely adding another pot to the stove is a recipe for trouble?
Not necessarily. Buyers are increasingly influenced by their consumer experience and transfer this expectation into their professional lives. Additionally, most of us recognize the high level of content provided by a webinar.
So, in a world where every lead expects a tailored experience, webinars can offer you a way to offer valuable content in return for lead information. The key is maintaining a high level of content in every webinar. Producing webinars that are only for lead generation purposes will soon repel rather than attract leads.
Producing good content has its benefits though, namely the ability to learn more from your leads in return for it. Smart registration forms, combined with clever application of cookies, and the analytics provided by the webinar platform allow to provide better insights and predictive analytics to your sales team. Far more than simply generating leads, this smart application of the knowledge gained allows both B2B marketer to qualify a lead far more effectively.
So, are Webinars Perfect for B2B Marketers?
The short answer is, it depends. Ultimately there's no single piece of content that guarantees to include all five pillars; thought leadership, subtle marketing, influence building, brand loyalty and sales support.
It's also important to realise that there is no catch all product that can find good leads for you without any effort required. So, although webinars have huge potential, they also require some commitment to be truly successful.
Consider your resources, as with all content marketing it's important to be realistic about this. If it is already a stretch to produce one blog a month, you may not be ready to run an in-depth webinar campaign.
However, as part of a fleshed out content plan that includes a variety of content webinars can be hugely effective. For marketers who are ready to take the next step in their content strategy, webinars can help strengthen and build brand awareness and loyalty in addition to generating good quality, engaged leads. They can also act as a differentiator, helping you to stand out in the crowd.