Members of WorkCast's leadership team are regularly asked to present on webinars, pre-recorded webinars and successful webinars.
Those of you reading, who are either responsible for the coordination of the delivery of webinars or have been presenters on webinars, will know the hassle and stress that presenting can often bring.
In WorkCast's brand-oriented webinar: Your Brand, Your Way, we decided to run a test and see how easy and stress-free we could make the process without compromising on quality or engagement.
There are many tools out there for hosting webinars, but most of them are compromised in some part of the process. In the following sections, we'll describe just how easy it was to deliver our webinar.


Webinar Content & Branding
Webinar software cannot help you with your subject matter and it won't create the presentation you want to deliver or help you practice your delivery.

However, PowerPoint is a powerful tool that, if used correctly, can deliver a tremendously engaging online experience. Indeed, there are many specialist agencies that will help you create slick-looking presentations.

One thing that has always been a challenge, though, is what content you can use in your slides. Many of you will know that just about all the webinar tools out there will make you compromise somewhere, so you often can't use embedded video, transitions are a no-go, and animations are either messed up or just stripped out…it's a familiar pattern.

We were lucky. We knew before starting our test that our platform would not let us down on this. The WorkCast platform supports all the content types mentioned above, every time. This meant we were free to use all of these elements in our slides, so we did.

The whole webinar experience should be on-brand too. Again, this was easy. A perk of using WorkCast is that our entire webinar workflow was custom built to be on-brand impressive-looking, before it was saved on our account as an event template. All we needed to do was change the copy.

Every page, email and click our intended audience interacted with was tracked and we knew that every page and email they saw looked how we wanted it to - not like a web conferencing tools standard emails.
Delivery: It should be a Live Webinar
Most fear of webinars comes from the idea of live streaming. Presenting live webinars is difficult. Doing it online somehow seems even harder because you can't see or gauge the audience's reaction. You don't want to script your presentation, but you can't practice a live webinar, so it's a catch 22.

PowerPoint has a feature that allows you to record your slideshow, including all of your animations, transitions, builds, embedded videos and your voiceover.

In our many years of being involved with marketing and sales, we have very rarely seen any example of this functionality being utilized.
Pre-recorded webinars have many advantages:
You can pre-recorded your entire presentation from the comfort of your own office, home or sofa.
You don't need any specialist equipment to pre-record, just your laptop and a set of headphones with a mic (most smartphones are equipped with these nowadays).
You can redo the audio for slides if you aren't happy with it, play around with slide timings and transitions and end up with the full presentation recorded.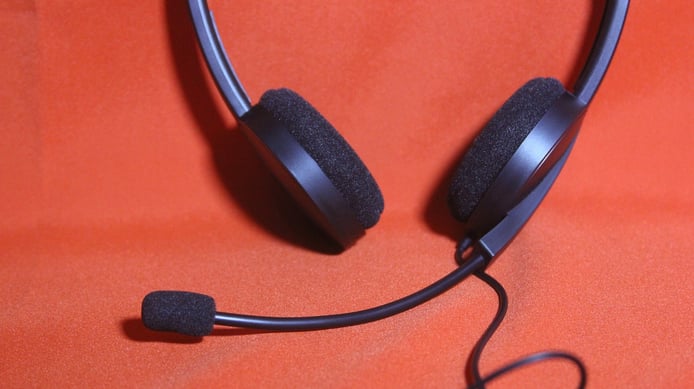 Our platform allows you to set up the entire webinar workflow - from registration to reminder emails - based on your template in advance to broadcasting with just a few clicks.

All you need to do is load the slides into the webinar account, and at the time the webinar is due to start, click the first slide and PowerPoint and the WorkCast platform will take over.

The entire pre-recorded webinar plays and the WorkCast platform broadcasts this to your audience in multiple formats for different devices, so your audience won't need special plugins, downloads, specific browsers etc.
But, what about the live Q&A?
Surely in our testing we had to compromise that? Well, that was easy too. We dialled in to the phone number provided by the platform and put the handset on mute. When the slideshow finished playing, we simply unmuted our phone and started answering the questions.
The Benefits
'Simulive', or pre-recorded webinar content is not new in the world of webinars. However, it is often flawed by the need to create all the content in advance. Nearly all platforms that offer simulive need to broadcast a video file, so this needs to be created.

This is often done in conjunction with the webinar platform provider, as part of a managed service at a premium fee. The pre-recorded video needs to be scheduled and then the mistakes are edited out manually, which is a chore for someone.

There was none of this with WorkCast - the recording was completed in a tool that all presenters are familiar with: PowerPoint (even if they may not like it) and we created it in our own time. We could use anything PowerPoint could handle and this meant we could make my content more engaging for our audience.

The event was run as live event, with no support from our event team, and we could handle all the questions easily, as we had time to read them, think about the answer and then deliver a response live.
The Result
In our opinion, this was the best and easiest webinar we have ever delivered.

The hardest part was creating an impressive-looking deck, but there are so many people out there who can help with that.

The stress of technology and live delivery was removed. This meant we were doing something else in the 2 hours leading up to the webinar and weren't worrying about potential technical problems.

We were able to look at who was online, how long they were online, what actions people were taking (downloads, questions and polls) without an army of marketing or IT people supporting us.

The whole event was set up days before, was on-brand and on message. The recording was available immediately and the emails went out automatically to those who did and didn't attend.

It was so easy to set up that we actually ran it twice in one day, once for our European audiences and once for our US audiences and all the technical input we had was 2 clicks.
Learn everything you need to know about running successful webinars by downloading our free Ultimate Webinar Handbook today.