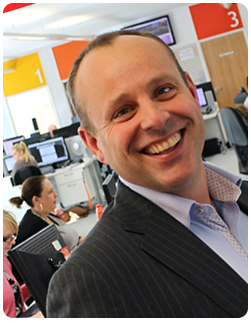 Stewart Kibby, Chief Executive Officer, WorkCast

Stewart has been at the forefront of innovative webinars, webcasts and online event solutions for 10 years. During this time, he has seen much progress in the evolution of the format, but he believes that online events generally are still in their infancy.
Stewart was a director at Leighton, CTO and domainnames.com before spending a number of years as a Director at Verisign Inc in California. Stewart was one of the founders of WorkCast and has been with the company for 7 years.
His mix of European and US experience provides an insightful view of Webinar adoption and also on its move into Marketing Automation.